Afghanistan
Little Satan UK to deploy more drones in Afghanistan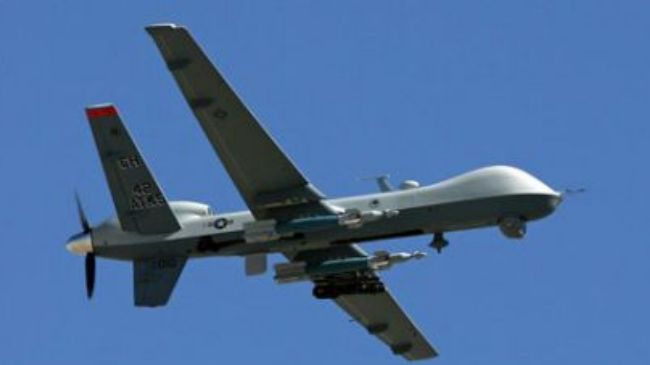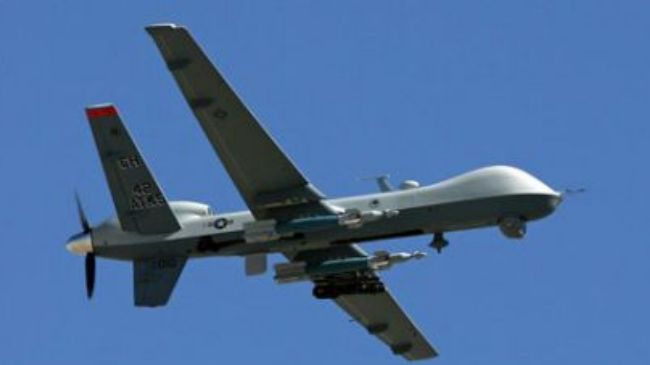 The UK military has announced plans to double the number of its assassination drone fleet in Afghanistan to ten by deploying the recently purchased U.S.-made Reaper drones to the country, local media reported.
Unmanned aerial vehicles (UAVs) will start operations in six weeks, and will be controlled for the first time from a UK base in Waddington, Loncolnshire, announced the Royal Air Force.
Up until now, the other five drones the UK had deployed in Afghanistan were controlled from the United States' Creech air force base in Nevada because Britain did not have the capability to fly them from inside its soil, The Guardian reported.
"The new squadron will have three control terminals at RAF Waddington, and the five aircraft will be based in Afghanistan," said an RAF spokesperson.
"We will continue to operate the other Reapers from Creech though, in time, we will wind down operations there and bring people back to the UK", the spokesperson added.
Earlier in September, Defence Secretary Philip Hammond said Britain could withdraw its armed forces from Afghanistan sooner than expected next year.
But, the UK government is not yet decided whether to keep its drones in Afghanistan after 2014, when NATO is scheduled to wrap out its combat operations in the country altogether.
The deployment of the assassination drones in the Middle East region by the U.S. and its allies is a controversial issue, as large number of innocent civilians are being killed by drone airstrikes. Yet, the U.S.-led occupation forces do not want to acknowledge the fact that drone strikes kill many civilians including women and children.