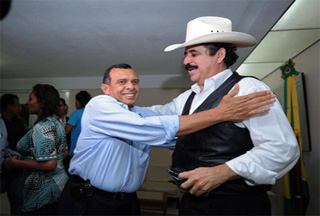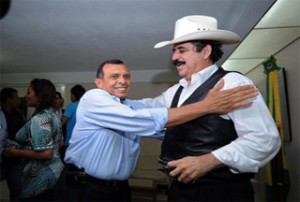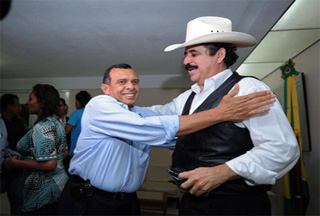 Incoming Honduran leader Porfirio Lobo says that the deposed president Manuel Zelaya will be allowed to leave Honduras as part of a political settlement.
On Wednesday, Lobo said that Zelaya — holed up at the Brazilian embassy in Tegucigalpa since September in a failed attempt to regain power can leave Honduras with no fear of being arrested, AFP reported.
"Zelaya, his relatives and members of his circle of advisors can leave for the Dominican Republic on January 27… as guests of that sister nation," he said in a statement.
Zelaya had earlier announced the agreement from Tegucigalpa.
Lobo is due to take office on January 27, following controversial November elections held under the de facto regime led by Roberto Micheletti.
Zelaya, who was ousted in a coup supported by Micheletti on June 28, insisted that he was the country's legitimate president.