Days of Allah
Europe
Iran
Iraq
Martyrs Day
Middle East
World News
London Muslims mourn for martyred commanders
Muslims in London have attended a mourning ceremony to honor the memory of top Iranian commander Qassem Soleimani and deputy head of Iraq's Popular Mobilization Units Abu Mahdi al-Muhandis. The two are seen as heroes, credited with defending the region from foreign aggression and terrorism.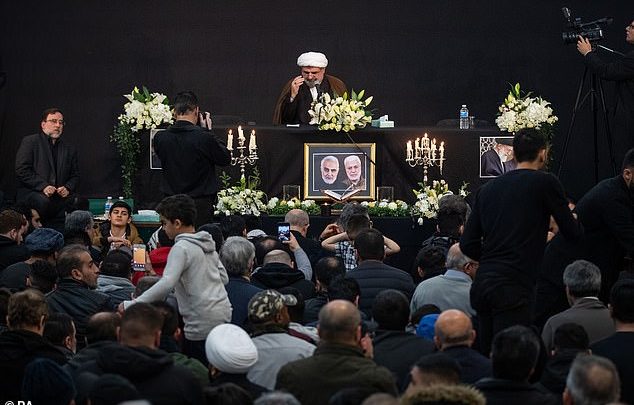 The US assassination of top Iranian and Iraqi commanders at Baghdad airport on Friday morning has sent shock waves across the world, forging greater unity in the region against US interventionism, with insistent calls for revenge being echoed across the Muslim world.
The US claims that the targeted killings were justified.
But speaking to mourners here in London, they not only reject the US narrative but also back call for retaliation.
Both Soleimani and Abu Mehdi played a key role in defeating Daesh, which at its peak, threatened a complete takeover of Iraq and Syria.
Speculations remain as what Iran will do next. Funeral processions have been held in the holy cities of Karbala and Najaf on Saturday but once the mourning period ends, the anger will remain. What comes next is anyone's guess.