Europe
London rally makes massive call on G8 to tackle global hunger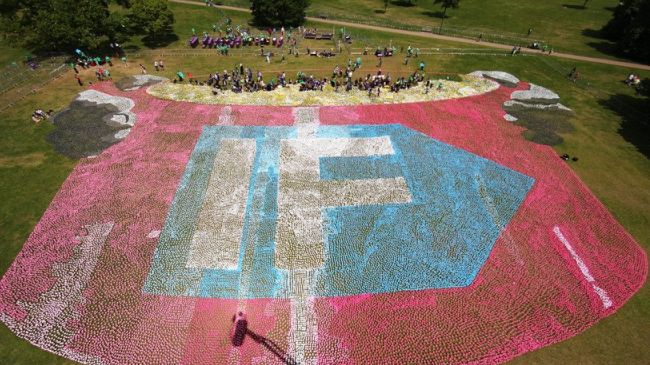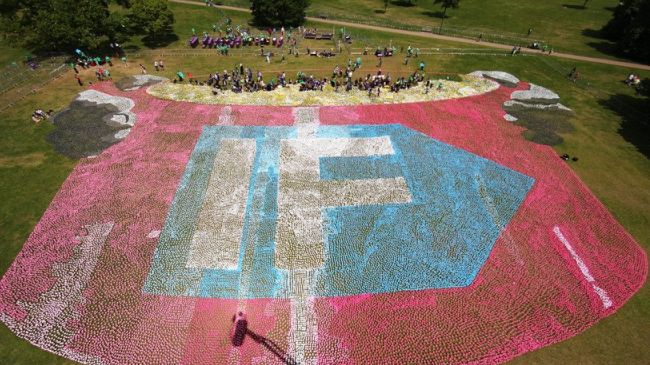 Tens of thousands of people descended on Hyde Park, London, on Saturday for the Big IF London rally in an effort to make a massive call on G8 leaders to take action to tackle global hunger in their upcoming summit.
The rally, attended by 45,000 people and organized by Enough Food for Everyone If campaign group, was timed to coincide with the "Nutrition for Growth" event in London ahead of the G8 summit of June 17 and 18 in Northern Ireland when Britain takes over the rotating presidency of the group of developed nations.
Campaigners planted 250,000 plastic flowers with a total of two million petals in Hyde Park, as an attempt to make a visual petition to the G8 leaders to take action to feed the two million children who die of hunger every year.
Participants said the massive show in London is only a prelude to a ten-day push to urge G8 leaders to deal with global hunger, including another Big If campaign in Belfast, Northern Ireland, on Saturday June 15, which will be followed by the G8 summit itself on June 17 and 18.
By the end of the day, the rally had secured part of its objectives as politicians and government officials at the "Nutrition for Growth", including the British Prime Minister, pledged up to £2.72bn to tackle malnutrition, effectively doubling the current annual spending on malnutrition by 2020.
In response, David Bull, Enough Food For Everyone IF campaign spokesperson, welcomed the development to deal with the "scandal of under-nutrition" as a turning point to tackle the biggest factor behind children death globally, but only if actions follow words.
"If today's promises are delivered, they could save the lives of almost two million children – an historic breakthrough in the fight against hunger. We now need to ensure that donors stump up the cash as quickly as possible – hungry children can't wait," Bull said.
"[British PM] David Cameron and his fellow leaders must now focus on getting an historic breakthrough on tax dodging and land grabs at the G8, which deny poor countries the resources they need to feed their own people," he added.
According to a study released by The Lancet this week, malnutrition is the leading cause of child death accounting for almost half of global child deaths.
This comes as Bull said the topic is almost "neglected" with "less than 0.4 percent of global aid being spent addressing it".