Europe
Londoners to hold anti-austerity protest rally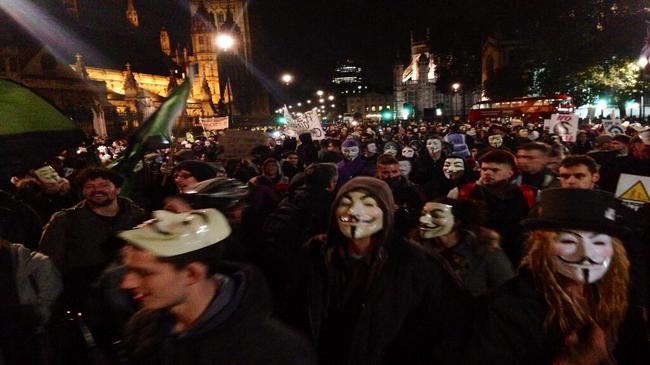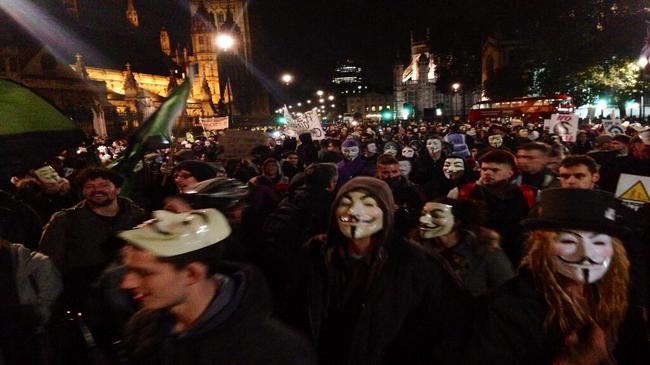 People in the British capital of London are preparing to stage a protest rally against the government's austerity measures, mass surveillance programs, and human rights abuses.
The rally, organized by a group called Anonymous, is referred to as the Million Mask March, in which the participants hide their faces to protect their identities, and will begin from Trafalgar Square and end at the Houses of Parliament on Wednesday.
Similar demonstrations, , will be held in hundreds of cities across the globe.
The organizers have set up pages on social media networks, urging people to attend the rally.
They predict that thousands of people will take part in the demonstration.
On the eve of the march, Anonymous sent a message to 'world bodies of power.'
"To oppressive governments, we say this: we do not expect our campaign to be completed in a short time frame. However, you will not prevail against the angry masses," the message read.
Anonymous members said British government officials have "made an enemy of Anonymous," and "angered them considerably."
According to an Anonymous source, the Million Mask March, which began in 2011, was initially called OpVendetta. Only 50 people attended the demonstration in the first year, but the participants increased considerably year by year.
The march was renamed the "Million Mask March" in 2013 and gathered over 2,500 people in some 400 cities worldwide, the source said.
The annual anti-austerity protest in the UK comes after a series of similar rallies and strikes in the country in September and October.
The current UK government launched austerity measures when it came to power in 2010 in a bid to tackle the country's mounting debt and sluggish growth, but the policies have sparked opposition and public protests in recent years.
The UK government came under pressure over a phone hacking scandal, in which phone communications were intercepted between 2000 and 2006.
London has been criticized by human rights activists over the shooting death of Mark Duggan, a black citizen, by British police officers on August 4, 2011 which sparked violent protests in London and other English cities at the time.