Longest chain of readers in the world in memory of martyr Elaiyan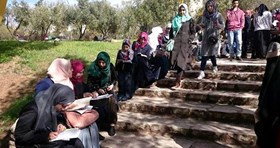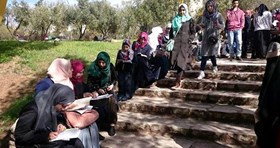 The longest chain of readers in the was organized on Saturday in 13 Arab and European countries in memory of the Jerusalemite martyr Baha Elaiyan. The event included participants from Palestine, Jordan, Lebanon, Algeria, Morocco, Tunisia, UAE, France, Germany, Canada, Belgium, America and Italy. Shadi Elaiyan, one of the chain organizers, told Quds Press that the idea was a continuation of the reader chain organized previously by martyr Elaiyan and his friends on March 16, 2014 around the historical wall of Occupied Jerusalem with the participation of thousands of Palestinians including poets, writers, students, and children.
The participants will gather to read books and form a chain of readers on the street before collecting their books for donation in order to open bookstores in the villages and towns which are exposed to Israeli attacks by both soldiers and settlers.
Activist Elaiyan revealed that the organizers aim at marking the memory of martyr Baha Elaiyan and continuing his reading journey for acquainting people with the importance of reading and education as well as for shedding light on the Israeli crime of detaining the bodies of 15 martyrs who were killed by Israeli forces during Jerusalem Intifada including the body of Baha Elaiyan.