Lebanon
Middle East
Loyalty to Resistance Bloc Calls for Swift Government Formation, Says Ready to Discuss Development of Vote Law
The Loyalty to the Resistance parliamentary bloc on Thursday called all sides to cooperate to form the new government in the nearest time possible, highlighting the necessity to respect the conventional balances in the country.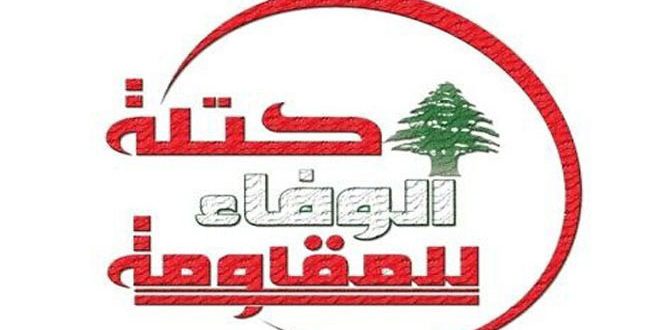 "The bloc considers that the delay in the formation of the government has become likely to take a toll on the country at all levels; therefore, we call for speeding up action in that respect," the conferring lawmakers said in a statement issued following their weekly meeting.
Hezbollah bloc stressed the obligation to conduct the forensic auditing, welcoming the message of President Michel Aoun and the speedy response of House Speaker Nabih Berri.
On another note, the bloc maintained that it was fully ready to discuss all proposals aimed to develop and improve the current election law.
Hezbollah parliamentary bloc denounced the Gulf regimes' policy of normalizing ties with the Zionist enemy and warned against its dangers, stressing that any US-Israeli attack on any state that belongs to the axis of resistance threatens the international security and stability.