Europe
Lufthansa pilots to stage fresh strike over retirement row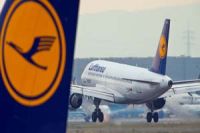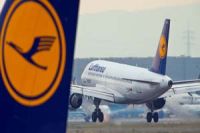 Pilots at Germany's main airline, Lufthansa, are expected to stage a fresh strike days after a breakdown in talks with the German flag carrier's management over their retirement arrangements.
In a statement released on Monday, the Vereinigung Cockpit, the union representing Lufthansa pilots, said pilots flying Airbus A380, A330 and A340 and Boeing B747 aircraft will not depart from Frankfurt Airport on Tuesday between 8 a.m. and 11 p.m. local time.
"Since management is still failing to come up with an offer for a compromise we see ourselves forced to resort to this measure," the statement said.
Negotiations over the terms of a planned early retirement scheme between the union and the German airline's management broke down last week.
According to a spokesman for the pilots' union, the upcoming work stoppage is expected to affect between 70 and 80 long-haul flights taking off from Frankfurt Airport.
Lufthansa pilots have already held four strikes this year. They want Europe's largest airline to keep the current retirement scheme, under which Lufthansa pays a transition payment to pilots who want to retire early at the age of 55.