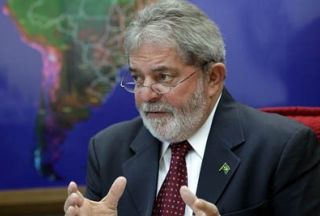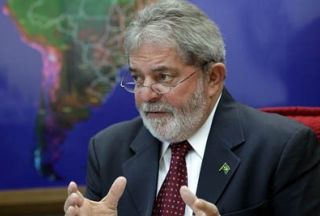 Brazilian President Luiz Inacio Lula da Silva has expressed frustration with the UN Security Council, criticizing its "contradictory" actions against Iran.
In an interview with Syrian News Agency (SANA), the Latin American leader described as "puzzling" the UNSC decision to impose fresh sanctions against Iran.
He stressed that the move "contradicts logic" as it challenges the Security Council's desire to initiate dialogue with Iran, as well as US President Barack Obama's letters of encouragement.
"What frustrated us was that these countries imposed sanctions without bothering to read the letter sent by Tehran to the Vienna group countries," SANA quoted Lula as saying on Wednesday.
Lula and Turkish Prime Minister Recep Tayyip Erdogan lead the pro-diplomacy front in the standoff over Iran's nuclear program.
Ankara and Brasilia are co-signatories to the Tehran nuclear fuel swap declaration issued on May 17, under which Iran agrees to exchange 1,200 kg of its low-enriched uranium on Turkish soil for fuel for medical research reactor.
The non-permanent members of the Security Council Brazil and Turkey voted against the US-drafted sanctions resolution amid protests over the West's response to the declaration.