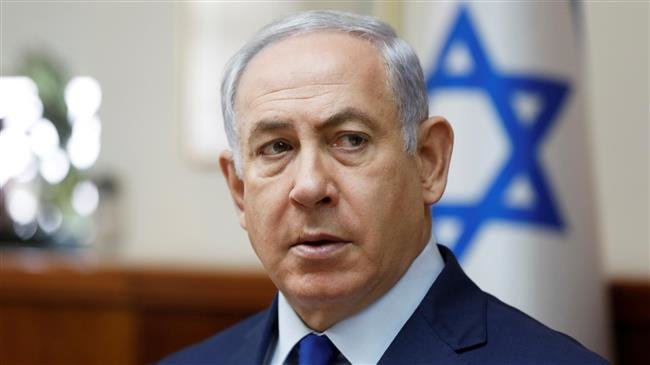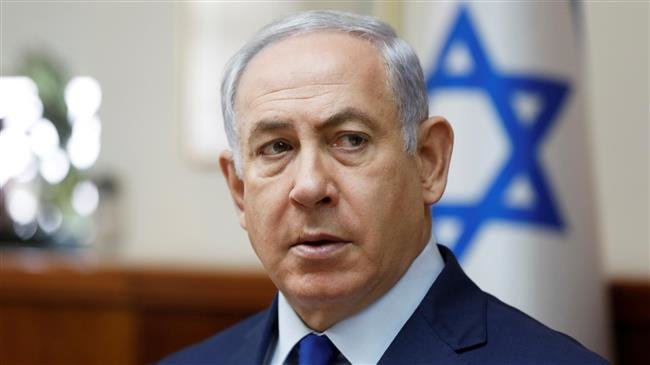 Iran's envoy to the UN General Assembly has rejected anti-Iran claims by Israeli Prime Minister Benjamin Netanyahu and said the Israeli leader – whose actions are reminiscent of those by Daesh and Nazi elements – has lying in his DNA.
Farhad Mamdouhi touched on Netanyahu's Thursday speech at the UN, saying by exhibiting some photographs of google street view, "the Israeli showman claimed that he discovered new nuclear facilities in Iran."
"This is yet another false story. It is not surprising as lying is in his DNA," the envoy added.
Netanyahu held up the photographs during his address to the annual General Assembly meeting, repeating a mannerism that he has for long adopted as part of his high-profile Iran-bashing.
PressTV-Netanyahu goes to UN with new theatrics against Iran
The Israeli prime minister abuses the UN podium to repeat the baseless claim that Iran is seeking to develop nuclear weapons at clandestine sites.
"This is a dreadfully regressive and undemocratic regime led by a corrupt leader, who pretends to be progressive and democratic. Israeli PM's ethno-religious fantasies are indeed very close to the other extremists namely Daesh," Mamdouhi said.
"Israel's absurd claim of being democratic echoes similar assertions that Nazis used to make before dragging the whole world into destruction."
The Iranian ambassador called Israel "the warden of the world's biggest open prison – Gaza," and denounced the regime for its "mockery of democracy."
Mamdouhi said Tel Aviv had a long-standing history of opportunism and struggling to deflect the public opinion from its inhumane behavior and barbarity against the Palestinians.
Israel has so far violated 300 United Nations resolutions, including those targeting weapons of mass destruction and settlement activities on the occupied territories. The United States, Israel's closest ally, has used its veto power on 44 occasions to protect Israel.
"Instead of such fabrications," Mamdouhi said in reference to the Israeli premier's address, "he should stop threatening Iran with nuclear annihilation as he did recently."
The Iranian official was referring to threats Netanyahu issued against the Islamic Republic during an address he delivered close to the regime's nuclear facilities in the Negev desert late last month.
"Such an inflammatory statement against an NPT (Nuclear Non-Proliferation Treaty) party constitutes a serious violation of international law and the UN Charter," the Iranian envoy asserted.
'Days of Israel's immunity over'
Elsewhere in his remarks, the envoy said the Islamic Republic maintained complete awareness of Israel's criminal measures.
"Let us be outright clear. We watch Israel's criminal behavior whenever they do it and wherever they do it. The time that Israel hit its neighbors with impunity is past," he stated.