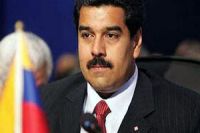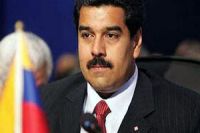 Venezuelan President Nicolas Maduro has renewed his offer to grant asylum to American whistleblower Edward Snowden, who he hails as a "brave youth."
Maduro also described Snowden's actions as "the rebellion of truth," and representative of "something that is happening among US youth."
Maduro said on Thursday, "If that young man needs humanitarian protection and believes that he can come to Venezuela," then Venezuela "is prepared to protect this brave youth in a humanitarian way and so that humanity can learn the truth," and his ordeal can end.
In addition, Maduro threw his weight behind Ecuador's President Rafael Correa for his pullout of a trade pact with the United States on Thursday.
According to Correa, the decision was made after Ecuador became an instrument of "blackmail" by the United States.
Ecuador's Foreign Minister Ricardo Patino reported on June 26 that Snowden's asylum request could take months before his government could make a decision.
Snowden is currently in a transit zone at Moscow's Sheremetyevo Airport where he arrived after leaving Hong Kong on June 23.
In the beginning of June, Snowden leaked two top secret US government spying programs under which the National Security Agency (NSA) and the Federal Bureau of Investigation (FBI) are eavesdropping on millions of American and European phone records and the Internet data from major Internet companies such as Facebook, Yahoo, Google, Apple, and Microsoft.