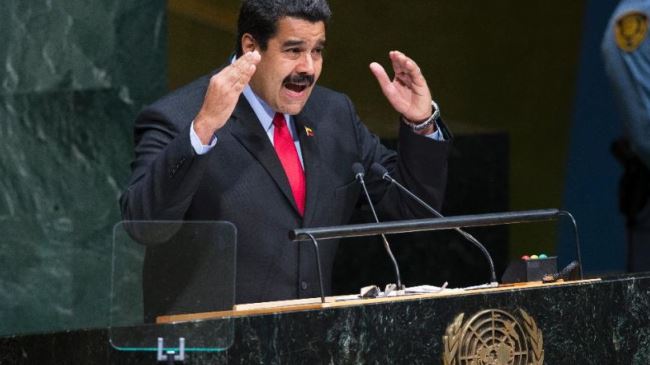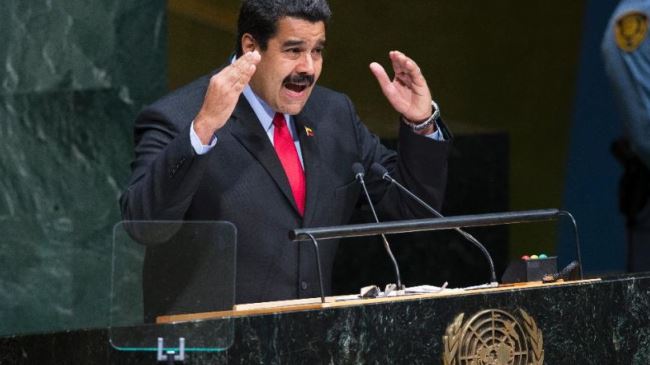 Venezuelan President Nicolas Maduro has blamed Western governments for the crisis in the Middle East, calling for a major overhaul of the United Nations and the Security Council in particular.
During his Wednesday evening speech in the 69th session of the United Nations General Assembly in New York, Maduro said the West was attempting to create a monster in the Mideast, pointing to the support the US-led alliance has been offering to the ISIL Takfiri terrorists in Syria and Iraq over the years.
Maduro further used his address to praise the role of the Syrian government in countering the foreign-backed militant groups in the region and insisted that any military action against the Takfiri terrorists in the region must respect the sovereignty of independent nations.
The Venezuelan president went on to slam the harassment by what he referred to as the "imperial forces" of the American empire "that have tried again and again to undermine democracy."
In calling for the "re-founding" of the United Nations, Maduro demanded that the world body undergo a profound transformation and realize the multi-polar nature of today's world, which is defined by new regional alliances.
The top Venezuelan executive further stated that the UN Security Council was particularly in need of an overhaul in a bid to ascertain that it represents the modern world, in which every region possesses its own ambitions and interests.
He also expressed concern about the Ebola epidemic in Africa and pledged $5 million to help counter the spread of the deadly virus.
Maduro concluded his UN address with a prayer for global peace, noting that it could only be realized when the sovereignty of all countries is honored.