Latin America
Maduro's Socialist Party wins 90 percent of municipalities in Venezuela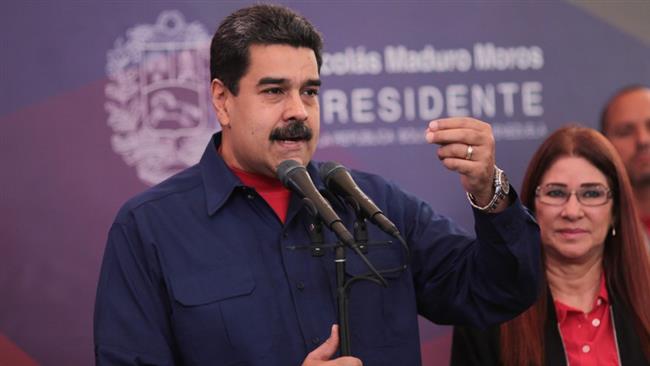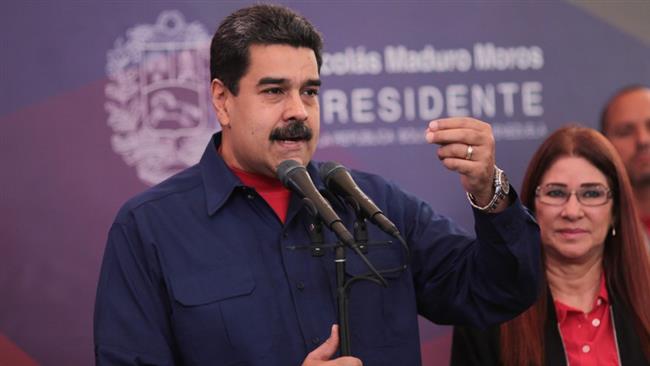 Venezuela's governing Socialist Party has won more than 300 of the 335 mayorships in local elections, a victory that strengthens the hand of its leader, President Nicolas Maduro, in next year's presidential race.
Speaking to supporters in a Caracas square shortly before midnight on Sunday, the 55-year-old Maduro said winning 90 percent of the municipalities was a good sign for the Left in the upcoming presidential vote.
"We are ready to compete," iconic Hugo Chavez's successor said, promising that "2018 belongs to 'Chavistas.'"
He added three opposition parties which had boycotted Sunday's municipality elections should be banned from participating in the 2018 election.
However, other opposition parties that put up candidates are allowed to participate, Maduro said.
The parties boycotting the election, namely Justice First, Popular Will and Democratic Action, claimed that voting conditions had been unfair.
"Venezuelans want to vote in free and fair conditions," said the opposition Popular Will party.
Hector Machado, a 64-year-old gardener who voted for the opposition in Tachira State, said, "I still have hope for something better next year. The government has to understand how bad things are."
Mechanic Melix Jordan, 56, voting for the ruling party in the Paraguana Peninsula, said, "I think the current government can fix things, if they are allowed to get on with it."
Deadly street protests organized by the opposition earlier this year put enormous pressure on the once prosperous oil-rich country with the world's largest crude reserves.
The protests left at least 125 people from both camps dead and hundreds of others injured.
It caused widespread property damage in the country, which is grappling with an economic crisis.
To add fuel to the fire, US President Donald Trump imposed sanctions on Venezuela in support of the opposition.
The socialist president has repeatedly blamed the US-backed opposition for the economic woes gripping the country.
He has accused the US capitalists of sabotaging the economy and openly orchestrating a "coup d'état" to topple the leftist government.