Latin America
Magnitude 8.3 earthquake hits central Chile, sounding tsunami alert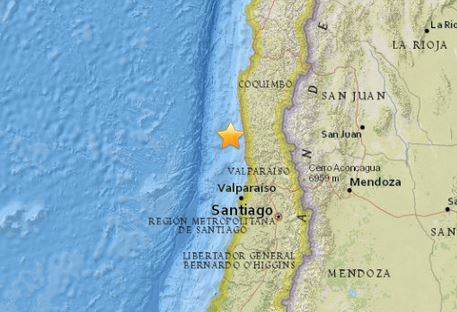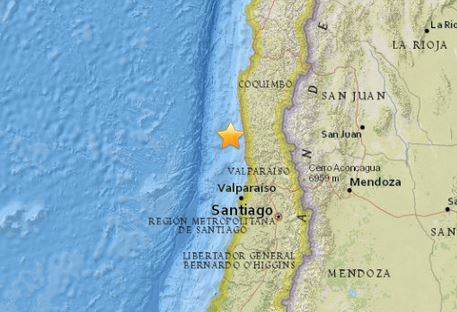 A massive earthquake measuring 8.3 on the Richter scale has struck off the central coast of Chile, triggering a tsunami alert and causing panic in the South American country.
The epicenter of the huge seismic activity, which occurred at 7:54 p.m. local time (2254 GMT) on Wednesday, was about 228 kilometers (some 140 miles) northwest of the capital Santiago in the Pacific Ocean, and had a depth of 33 kilometers (20.5 miles), the United States Geological Survey (USGS) reported.
The preliminary quake was followed by two powerful aftershocks measuring 6.2 and 6.2, the USGS further added.
The Pacific Tsunami Warning Center said that "widespread hazardous tsunami waves are possible" along the Pacific coastline of Chile and Peru within the next several hours. The Tsunami alert has been issued for Hawaii and New Zealand too.
Chilean Interior Minister Jorge Burgos said that, as a precautionary measure, the evacuation of coastal towns and cities was ordered.
Chile's national emergency agency also sounded a tsunami alert, and ordered large-scale evacuations in coastal areas. It urged people to "remain calm and go to the meeting points in security zones," however, the panicked residents of Santiago, a city of 6.6 million people, poured into the streets to flee the swaying buildings.
There are no immediate reports on the number of casualties or the extent of damage.
Chile, one of the most earthquake-prone countries in the world, has experienced more than a dozen earthquakes with magnitudes of 7.0 and above since 1973.