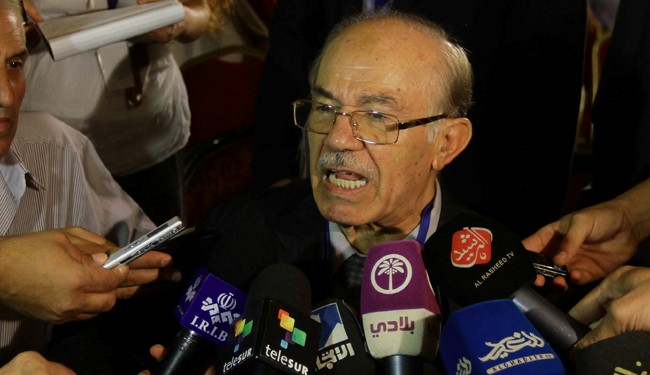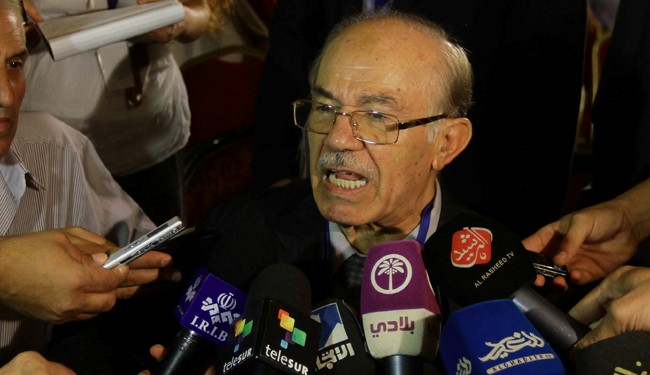 Main group of the domestic Syrian opposition – the National Coordination Committee (NCC) – would not participate in talks, its official representative Haytham Manna has told the al-Mayadin TV channel.
Manna has noted that the meeting between the leader of the domestic opposition Hassan Abdel Azim and head of the National Coalition for Opposition and Revolutionary Forces, Mr. Ahmad Jarba, held on February 6 in Cairo, had ended without results.
The meeting was organized on the initiative of Russian and Egyptian diplomats after Jarba's trip to Moscow, ITAR-TASS reports. The NCC refused to join the delegation under the auspices of a foreign coalition.
According to the al-Safir newspaper, Abdel Azim insists on establishing a joint delegation including eight representatives of each party. An agreement on such a format was reached at the meeting in Cairo on January 10, but later the leadership of the NCROF refused to follow these agreements.
Manna believes that "the American influence" was a reason for this. According to him, the current delegation, which negotiates on behalf of the opposition in Geneva, "is not sovereign."
Syria's deputy foreign minister, Faisal Muqdad, confirmed on Friday that Damascus will take part in a second round of peace talks.
The participation of the government delegation to the second round of talks in Geneva has been decided, Muqdad said, adding that the delegation will stress to discuss the items of the Geneva I communique, concluded in 2012.
Last Friday, the first round of talks in Geneva between the delegations of the Syrian government and the oppositional Syrian National Coalition (SNC) ended without achieving results with both sides sticking to their demands.