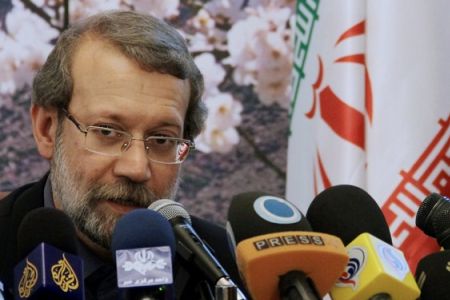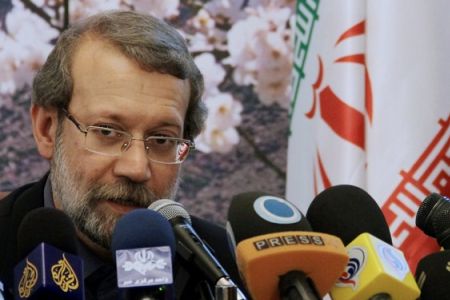 Iranian Parliament (Majlis) Speaker Ali Larijani has arrived in Syria to take part in the 5th Plenary Session of Asian Parliamentary Assembly (APA).
Larijani arrived in Syrian capital Damascus late on Sunday and was welcomed by his Syrian counterpart Mahmoud al-Abrash.
Iranian Majlis speaker along with a delegation of Iranian lawmakers is scheduled to take part in the four-day conference titled "The Role of the Asian Parliaments in Achieving Security, Stabilization and Peace in the Middle East Region" on Monday.
In a meting with his Syrian counterpart upon his arrival, Larijani stressed the importance of Syria-Iran ties and called for further cooperation between the two countries.
He added that it is better to resolve Asian issues without extra-regional intervention.
Larijani also held talks with Hamas political chief Khaled Meshaal.
He urged the fifth plenary session of the Asian forum to focus on the Palestinian cause, and said actions taken by Israeli Premier Benyamin Netanyahu indicate that Tel Aviv does not stick to rules and agreements.
Meshaal, for his part, noted that the Gaza Strip is still a big prison.
The conference will be attended by representatives from 41 Asian countries and will discuss topics such as support for the Palestinian people, issuing a declaration of friendship, cooperation and the realization of hygiene justice in Asia, challenges caused by globalization, campaign against corruption, and the enhancement of cooperation between Asian parliaments and governments.
The meeting will include debates on information and communication technology and the impacts of global economic crisis on the economies of the APA member countries.
More topics to be discussed are energy conditions, global warming, vast tree planting, respect for cultural diversity and countering poverty and terrorism.
Earlier in November, APA Secretary General Mohammad Nejad-Hosseinian said that the body plans to establish an Asian parliament, but in light of the cultural and political diversity of Asia, adding that the establishment of an Asian parliament will not be an easy process and will require serious efforts.
The APA was established in 2006 at the Seventh Session of the Association of Asian Parliaments for Peace. The APA is comprised of 41 member parliaments and 17 observers.
In September, Iranian President Mahmoud Ahmadinejad visited Damascus, where he discussed regional and international developments with his Syrian counterpart Bashar al-Assad.