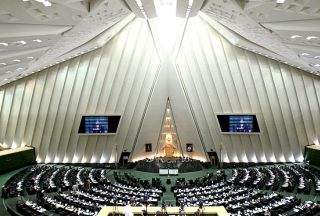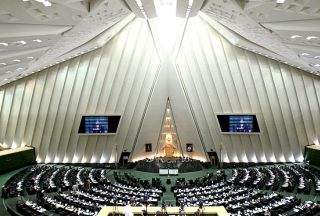 In the wake of new UN sanctions against Tehran, Iranian lawmakers approve a bill ordering the government to raise the level of self-sufficiency in nuclear achievements.
Iranian lawmakers passed the outlines of a bill on countering anti-Iran measures adopted by the US and UK, seeking to safeguard the country's nuclear achievements, Iran's Fars news agency reported on Sunday
The outlines of the bill were approved by a vote of 171 against 3 from a total of 200 lawmakers present at the Majlis open session, the report added.
Should the bill receive the final approval, the government will be obliged to counter bullying and expansionist measures adopted by certain powers through making investment in different fields related to the peaceful nuclear technology including the nuclear fuel cycle, Fars said.
The bill, which needs to be approved by the Guardian Council before becoming law, will oblige the Atomic Energy Organization of Iran to prepare the ground for producing and supplying 20-percent-enriched nuclear fuel to meet the needs of the country's research reactors for medical and industrial applications.
The bill also calls on the government to "retaliate against countries which inspect Iranian planes and ships or refuse to give fuel to Iranian planes."
The ratification comes a month after EU member states agreed to push ahead with plans to move beyond sanctions adopted by the United Nations Security Council with imposing additional punitive measures against Iran.
On June 9, the Security Council adopted a resolution imposing a fourth round of sanctions on Iran over its nuclear program.
The new sanctions include further restrictions on trade insurance and financial transactions, and would target Iran's transport sector, particularly its shipping and air cargo operators.
Tehran rejects Western accusations that it is seeking to develop nuclear weapons, arguing that the International Atomic Energy Agency in its reports has confirmed the non-diversion of nuclear material in Iran.