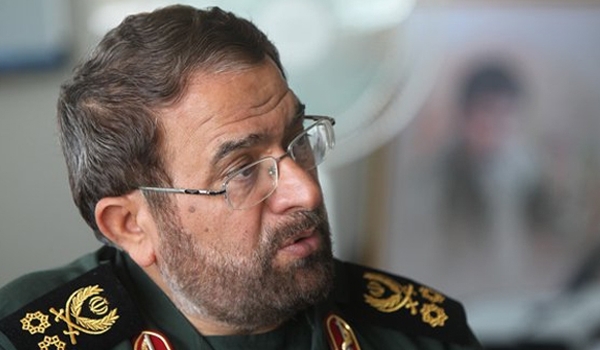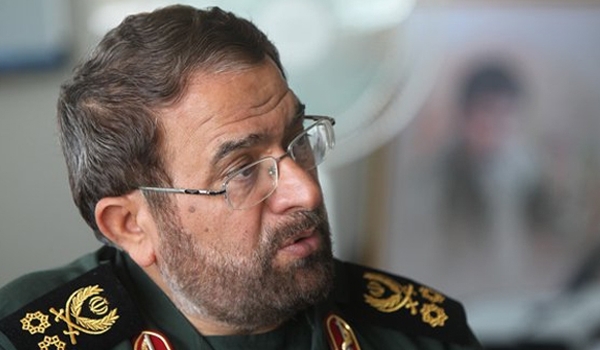 Deputy Chief of Staff of the Iranian Armed Forces for Logistics Major General Mostafa Izadi dismissed media reports claiming that Tehran has supplied the Iraqi army with Iran-made short-range Zelzal missiles.
No Iranian missile system has been deployed in Iraq's al-Anbar province, Izadi told reporters in Tehran on Wednesday, when asked if Iraqi forces are using Iran-made Zelzal missiles in their war on ISIL, specially in al-Anbar province.
"The awakened regional nations use the Islamic Revolution's macro-scale experiences", and not missile products, he said.
"The regional front of resistance, including the Lebanese Hezbollah and the Yemeni and Iraqi fighters, rely on their own missile power," the General said, and underlined that Iraq's fight against ISIL is a popular move launched under the supervision of the grand Shiite clerics in Iraq.
In recent years, Iran has made great achievements in its defense sector and attained self-sufficiency in producing essential military equipment and systems.
Iranian officials have always stressed that the country's military and arms programs serve defensive purposes and should not be perceived as a threat to any other country.
Meantime the Iranian officials have always underlined Tehran's readiness for all-out cooperation with Baghdad in all fields and rapid implementation of the agreements already signed between the two neighbors.
"The Islamic Republic of Iran is ready to cooperate with Iraq in all areas; and accelerated implementation of agreements can be effective in taking Iraq out of a major part of the challenges it is facing," Iranian Defense Minister Brigadier General Hossein Dehqan said in a meeting with Iraqi Vice-President Nuri al-Maliki in Baghdad in May
"As we have announced on several occasions, the Iranian nation and government are standing beside the Iraqi nation and government with all their power," he added.
Maliki, for his part, appreciated Iran's prompt and brave assistance and aid to Iraq, and said, "We have witnessed the effects and blessings of this assistance, specially during the events in Mosul (when the Iranian military advisors traveled to the city within 6 hours in 2014 after the ISIL surrounded the area)."
"Iran's aids and assistance to establish an independent, indigenized and mighty defensive industry can be a proper basis for an effective defense and strategic cooperation for strengthening the Iraqi armed forces," he underlined.