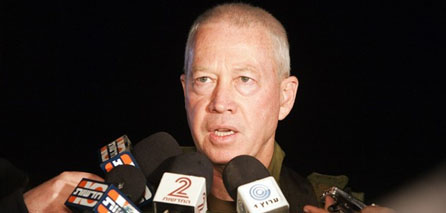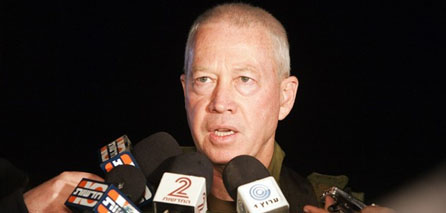 Zionist War Minister Ehud Barak on Sunday ended weeks of speculation by naming Maj. Gen. Yoav Galant as the next chief of staff of the Israel War Forces.
Barak said he would ask the cabinet to approve the appointment at its weekly meeting on August 29, saying he had consulted Prime Minister Benjamin Netanyahu before making his final decision on the replacement for Gabi Ashkenazi, the current chief.
Commenting on the appointment, Netanyahu said Barak had made the right choice in Galant, the 51-year-old head of the IOF's Southern Command, who began his military career as a navy commando.
The selection would end a period of uncertainty that had damaged the IOF, Zionist extremist Netanyahu said in an apparent reference to the storm over the 'Galant document', which dominated headlines in Israel in weeks preceeding Barak's pick, Zionist newspaper, Haaretz reported.