Syria
Major strategic win for Syrian army; Western Homs cleared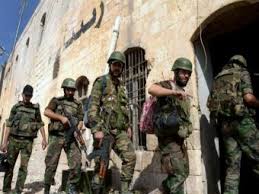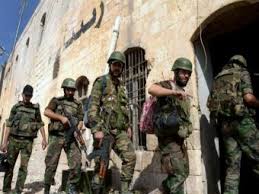 A Syrian army commander says the western side of the vast province of Homs is now in full control of Syria's national army, marking a strategic victory against countless militant and radical groups battling in Syria.
"We are in complete control of the western Homs countryside," the officer told Reuters, without giving his name.
The securing of the area follows three months of gains by army forces against a mixture of radical and foreign militant groups in the epicenter of the extensive insurgency that has gripped Syria for three years.
The victory for the Syrian army cuts militants' supply routes from Lebanon, which borders Homs, and secures a highway that connects the capital to the coast.
Controlling this road is especially important for the army as it is used to transport chemical weapon agents to be shipped out and destroyed under an international agreement.
The announcement came hours after the army pushed militants back from a Crusader castle which was scene of heavy clashes between the two sides for the past week.
Multiple army checkpoints punctuate the 160 km drive from Damascus to the Crac des Chevaliers fortress – a UNESCO World Heritage site – but no sign of militant forces.
The Syrian army convoy and journalists passed by several towns in the Qalamoun mountain range that were also recently captured by the army.
Syrian soldiers raised the national flag on the battlements of Crac des Chevaliers Thursday after a three-month siege. Its fall followed the army's retaking Sunday of Yabroud – one of the last militant-held towns along the Damascus- Homs highway.
The officer said the militants occupying the castle were foreign extremists from "Saudi, Palestine and Lebanon."
The insurgents fled Thursday morning but were ambushed by the army. An army commander said at least 93 of them were killed en route to Lebanon.
Syria sank into war in March 2011 when pro-reform protests turned into a massive insurgency following the intervention of Western and regional states.
The unrest, which took in terrorist groups from across Europe, the Middle East and North Africa, has transpired as one of the bloodiest conflicts in recent history.