Europe
Majority of Britons say UK should remain in EU: Poll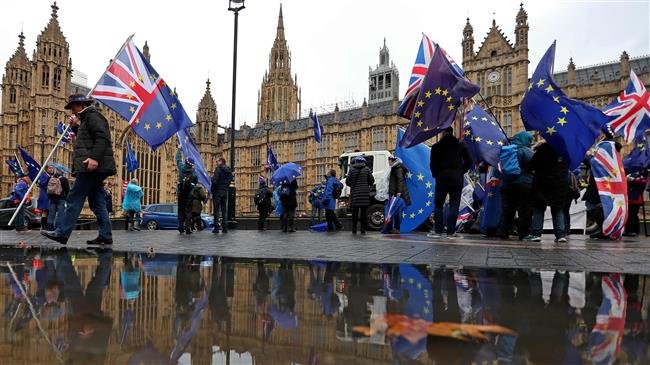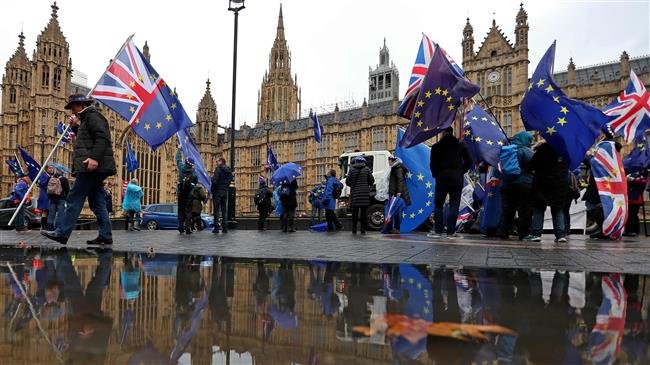 Most Britons want their country to remain in the European Union, shows a new poll just days before the Brexit vote in parliament.
As of this month, just over 50 percent prefer to stay in the bloc, according to the exclusive research done for The Independent.
The data from pollsters BMG Research is indicative of the fact that the number of people favoring the remain has been increasing month by month since the summer, breaking past 50 percent in December as the complex realities of Brexit were brought to light.
Also, the poll revealed that almost half of people believe the agreement Prime Minister Theresa May struck with the EU is a "bad deal," with around as many arguing MPs should not accept it when deciding on Tuesday.
In response to the question of whether the UK should "remain a member of the European Union, or leave the European Union", 52 percent of some 1,500 respondents said "remain," while 40 percent said "leave." Six percent said they were unsure and one percent refused to give any opinion.
Meanwhile, May's deal has been attacked by the cross-party Committee on Exiting the European Union in a critical report published on Sunday.
"This deal would represent a huge step into the unknown," said Hilary Benn, the chairman of the committee, which is tasked with scrutinizing the deal.
"It does not give the British people or our businesses the clarity and the certainty they need about our future trading relationship with the EU in five or ten years' time."
Among the problems with the deal mentioned in the summary of the report are the backstop – the mechanism designed to ensure there is no return to a hard border between British-ruled Northern Ireland and EU-member Ireland, which is the part of the deal that has been severely criticized by lawmakers.
"Activating the backstop would result in immediate barriers to UK-EU trade in goods and services … the UK could face the threat of significant economic disruption which would reduce its leverage in the negotiations," the report said.
May has warned British lawmakers that they should make a choice between her Brexit deal, a "no deal" exit from the EU or no exit from the bloc at all.
The embattled PM, who faces a potential rebellion within her own Tory party, said that some MPs were trying to frustrate her Brexit plan.
Speaking to BBC radio on Thursday, May said she was speaking to UK lawmakers about giving parliament a bigger role in whether the backstop arrangement would be triggered, though she gave few details.
"There are three options: one is to leave the European Union with a deal… the other two are that we leave without a deal or that we have no Brexit at all," May said.