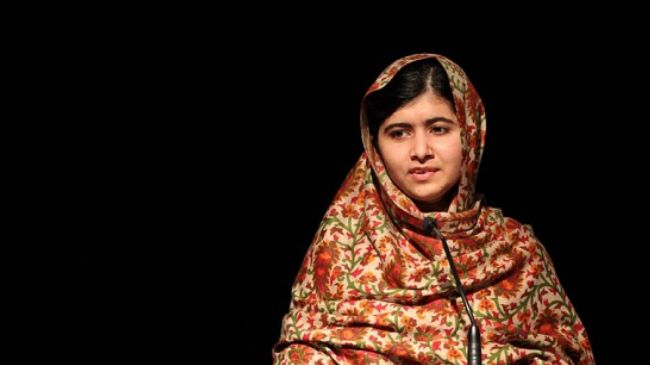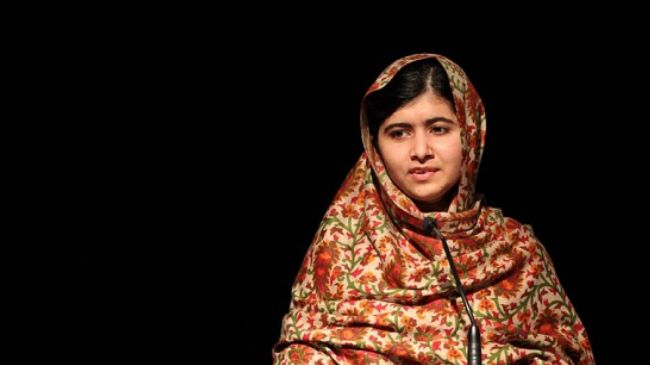 Sixteen-year-old Pakistani activist Malala Yousafzai, who was shot in the head by the Taliban in October 2012, has been nominated for this year's Nobel Peace Prize.
Norway's Labor Party legislators Freddy de Ruiter and Magne Rommetveit, who nominated Malala, said on Thursday that she deserves the Nobel Peace Prize "for her brave support for girls' right to education."
"Her involvement was so threatening to extremist forces that they tried to kill her," they said.
The Norwegian Nobel Committee, which announces its decision on October 12, does not identify the nominees, but those with nomination rights sometimes publicize their picks.
On Thursday, Malala was also given the Anne Frank Award for moral courage at a ceremony held in London.
Malala, who is studying for her A-levels, could not attend the ceremony. Her father, Ziauddin Yousafzai, received the award on her behalf.
Malala was also nominated for last year's Nobel Peace Prize. She was believed to be a frontrunner for the prize, but the award instead went to the United Nations-backed Organization for the Prohibition of Chemical Weapons.
On October 9, 2012, Yousafzai was shot by Tehrik-i-Taliban Pakistan (TTP) militants in the town of Mingora for speaking out against the fanatics and promoting education for girls and women in her home region, the Swat Valley of Khyber Pakhtunkhwa province.
A day after she was shot, a bullet which hit Malala's skull was removed by surgeons in Peshawar. She was later transferred to a military hospital in Rawalpindi for more specialist treatment.
She is currently living in Britain, where she underwent successful surgery on her skull and ear. Surgeons replaced part of Malala's skull with a titanium plate and inserted a cochlear implant in her left ear to restore her hearing.
In December 2012, Pakistan and UNESCO unveiled the Malala Plan, which aims to get all the girls in the world into school by the end of 2015.
On July 12, 2013, Malala celebrated her 16th birthday with a passionate speech at the UN headquarters, in which she said education can change the world.
"Let us pick up our books and pens. They are our most powerful weapons. One child, one teacher, one pen and one book can change the world. Education is the only solution," she told UN Secretary General Ban Ki-moon and about 1,000 youth leaders from over 100 countries attending an international Youth Assembly at the UN.