Asia-Pacific
World News
Malaysia PM rejects mounting calls to quit, seeks confidence vote
Malaysia's embattled Prime Minister Muhyiddin Yassin has refused to resign amid mounting calls from opposition lawmakers to step down and after a key ally withdrew support for the government, stressingthat he still retains majority support among legislators.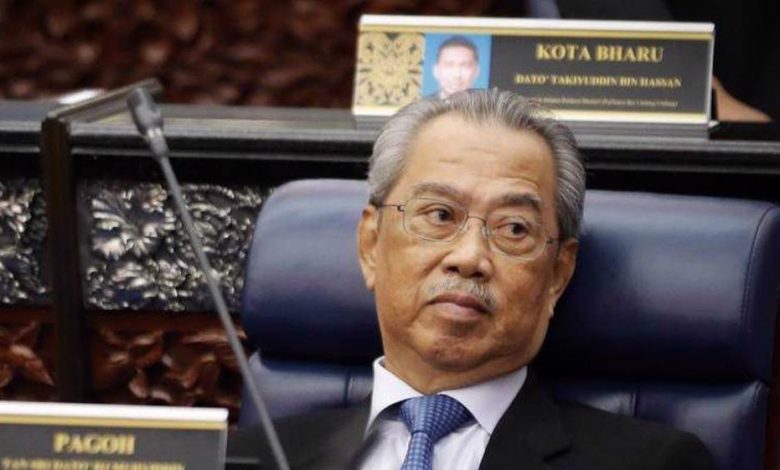 Muhyiddin announced his refusal during a televised address on Wednesday, saying Malaysia's king, Sultan Abdullah Ahmad Shah, whose support is important in the country's politics, has agreed that he should remain in power.
He also said he will put himself through a vote of confidence when parliament reconvenes next month to prove the legitimacy of his leadership and government. Muhyiddin said the king had accepted his proposal.
"I have informed the king that I have received a number of declarations from lawmakers that convinced me that I still have the confidence of the majority of lawmakers at this time," Muhyiddin said.

"However, I am aware that my position as prime minister continues to be questioned," he added. "A vote of confidence for my leadership will be proposed in parliament, which will meet in September."
The latest development came afterseveral members of the United Malays National Organization (UMNO) Party, the biggest bloc in Muhyiddin's ruling alliance, publicly pulled their support on Tuesday.
UMNO leaders said the withdrawal of support means Muhyiddin no longer commanded a majority in parliament.
Muhyiddin faced fresh calls to resign last week after Malaysia's king issued a rare rebuke of the government's revocation of COVID-19 emergency laws, in place since January, without his consent.
The monarch had demanded that the revocation of ordinances be debated in parliament, but the government did not comply. The PM's office said it had acted in accordance with the laws and the constitution of Malaysia.
Following the king's rebuke, some allies accused Muhyiddin of treason, while opposition lawmakers urged him to step down for disrespecting the king. They staged a march on the parliament building in Kuala Lumpur over the weekend, demanding that the embattled premier resign after a parliamentary session was canceled amid political turmoil.
Muhyiddin's rivals said the cancellation, which took place after the discovery of several coronavirus cases in the legislature, was an excuse to avoid a no-confidence vote.
Muhyiddin, who came to power last year, has governed with a razor-thin majority in the 222-seat parliament. Since becoming prime minister, he has sought to avoid parliamentary votes that his political opponents could use as a proxy to a no-confidence vote against his leadership.
Malaysia plunged into a state of political turmoil right after former prime minister Mahathir Mohamad unexpectedly resigned from his post as prime minister last year. Muhyiddin assumed power in March 2020. But he has constantly been challenged by some UMNO lawmakers ever since he took office.
Muhyiddin has also been heavily criticized for his handling of a worsening coronavirus outbreak in the country, which has seen a surge in COVID-19 infections and an economic downturn from multiple lockdowns.
The country recorded 17,105 new COVID-19 cases on Tuesday, raising the total caseload to 1,163,291, with more than 9,500 deaths.
Political activities had been suspended under a state of emergency, ostensibly to fight the coronavirus outbreak. The emergency officially ended on Sunday, although a nationwide lockdown remains in place.