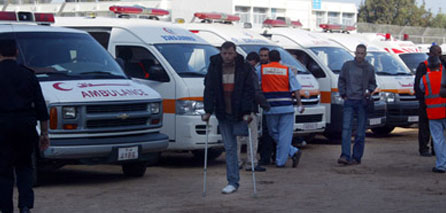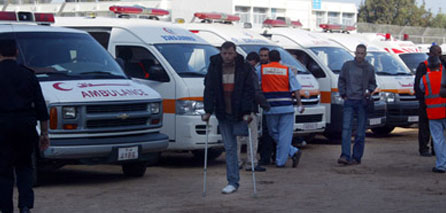 30 Malaysian doctors and specialists from 55 volunteers will access the Gaza Strip on a convoy during the month of Ramadan.
News agency quoted Malaysian wife of the Malaysian Prime Minister Datin Mansour today, saying that the mission of volunteers, doctors, in addition to ten journalists will spend 13 days in the Gaza Strip from the eighth to the twentieth of Ramadan organized by the Club "Malaysia 1 Boytra."
She added after meeting with the delegation to the media, that the medical Red Crescent in Malaysia will be participating which will be delivering humanitarian service to the people of Gaza. The humanitarian mission of doctors reflects the feeling of Malaysians to the plight of the Gaza Strip.
The convoy will be chaired by the club's director, Datuk Abdul Rahim Abdul Aziz.
"The delegation includes a medical team of 10 Malaysians, 10 Indians and ten chinese, coming from different specialties and hospitals to the hospitals in the Gaza Strip, including Jerusalem Hospital," said Abdul Aziz, they had to choose 30 out of 173 doctors who willingly volunteered for the mission, noting that they will distribute food, aid and clothing to about a thousand families in Gaza.