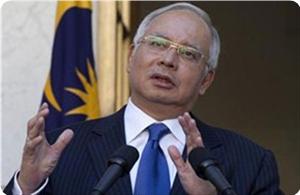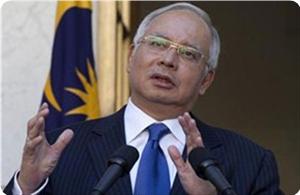 The Malaysian Prime Minister is expected to visit the Gaza Strip next month (January), at the invitation of Gaza Prime Minister, Ismail Haniyeh.
Haniyeh said, during a meeting on Tuesday with the Malaysian delegations which is visiting Gaza to provide assistance to the Palestinian people, that he had phoned the Malaysian Prime Minister Mohammed Najib Abdul Razak and thanked him for Malaysia's positions regarding the Palestinian people and their cause.
Haniya added that he invited the Malaysian Prime Minister to visit Gaza, and that this visit will take place in the next month.
The Palestinian premier revealed that he was supposed to visit Malaysia in the middle of last month, but his visit was delayed due to the aggression on the Gaza Strip.
For his part; the head of the Malaysian delegation Daodo Aziz expressed his joy at being in Gaza, stressing on the Malaysian people's support for Palestine and on the continuation of sending the solidarity convoys from Malaysia to Gaza.