Africa
Mali to Host Next IIPU Meeting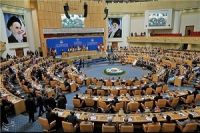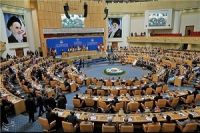 The African Republic of Mali will be the venue for the next meeting of the Islamic Inter-Parliamentary Union (IIPU).
According to Tasnim News, in the closing session of the IIPU's ninth meeting here in Tehran on Wednesday evening, Mali was selected as the host country for the next edition of the conference.
Turkey's Parliament Speaker Cemil Çiçek had also announced his country's preparedness for playing host to the 10th IIPU conference.
The closing session also chose Morocco to host the sessions of the 10th conference's executive committee and the Palestine committee.
The 9th meeting of IIPU wrapped up after two days of consultations and discussions by 28 parliament speakers and representatives from 45 states in Tehran.
Participation of more than 400 parliamentarians from various parts of the world turned the 9th IIPU conference into an unprecedented event compared with the past 15 years since the establishment of the IIPU.