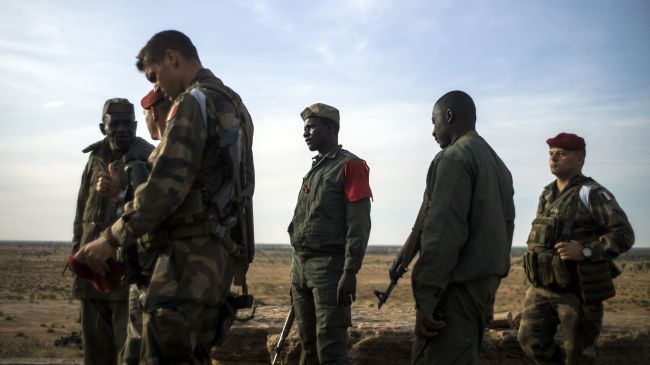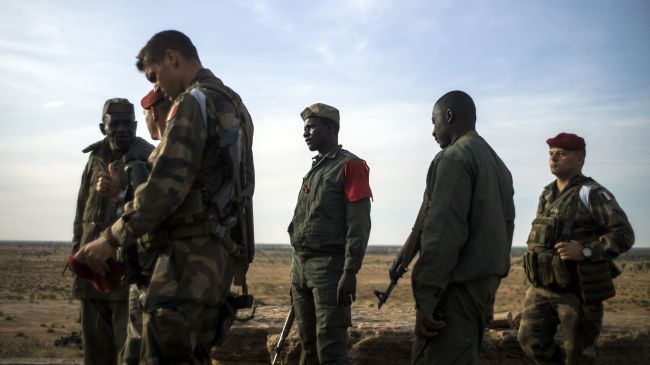 The International Federation for Human Rights (FIDH) has accused Malian troops of carrying out a series of "summary executions" in the French-led war against anti-government fighters.
The international group said on Wednesday that the government troops killed some people simply because they did not have identity documents.
According to the FIDH, the executions were carried out in several towns including Sevare, Mopti and Niono.
It said that at least 11 people were executed in a military camp near the central town of Sevare.
"Credible reports also pointed to around 20 other people having been executed in the same area and the bodies having been dumped in wells or otherwise disposed of," the organization said.
Citing "credible information" received from witnesses, the group reported that Malian soldiers sexually abused women in a village near Sevare.
The FIDH called for an immediate independent inquiry to "determine the scale of the abuses and to punish the perpetrators."
Malian Army chief General Ibrahima Dahirou Dembele said that any soldier involved in abuses would be brought to justice.
On January 11, France launched a war under the pretext of halting the advance of the fighters in Mali.
Chaos broke out in Mali after President Amadou Toumani Toure was toppled in a military coup on March 22, 2012. The coup leaders said they mounted the coup in response to the government's inability to contain the Tuareg rebellion in the north of the country, which had been going on for two months.
However, in the wake of the coup d'état, the Tuareg rebels took control of the entire northern desert region, but the Ansar Dine fighters then pushed them aside and took control of the region, which is larger than France or Texas.
Some political analysts believe that Mali's abandoned natural resources, including gold and uranium reserves, could be one of the reasons behind the French war.
The UN refugee agency has warned that the war in Mali could leave at least 700,000 people homeless.