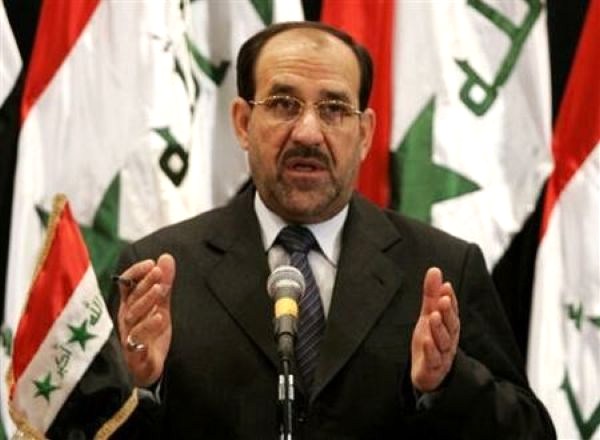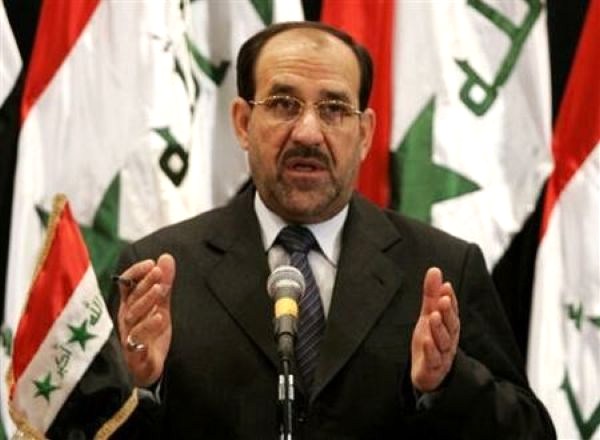 Iraqi Prime Minister Nouri Al Maliki on Tuesday said the army will leave cities in Anbar province, in a bid to defuse tensions after security forces closed a major anti-government protest camp in the area.
Maliki
Maliki called on "the armed forces to devote themselves to… pursuing al-Qaeda hideouts in the desert of Anbar [province]" and for the army to turn over "the administration of the cities to the hand of the local and federal police," according to a statement on his website.
Deadly clashes broke out Monday as security forces tore down the sprawling protest camp near the city of Ramadi, west of Baghdad, and sporadic fighting continued on Tuesday, leaving a total of at least 14 people dead.
Monday's removal of the camp near the Anbar provincial capital was a victory of sorts for Maliki as it was being used as a headquarters by Al-Qaeda.
Maliki praised the closure of the camp, saying that it was moving toward the control of "terrorist groups", and that it was shut down in cooperation with the local government and tribal and religious leaders.