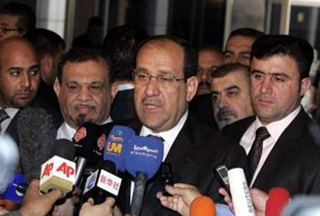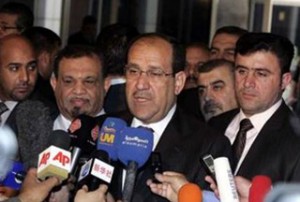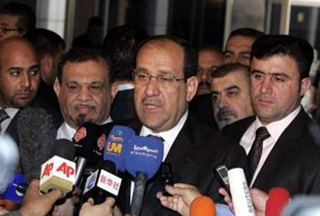 Preliminary returns from Iraq's recent general elections award Premier Nouri al-Maliki's parliamentary squad the lead in the capital, Baghdad.
The prime minister's Rule of Law coalition is reportedly trailed by the Iraqi National Alliance and former prime minister Iyad Allawi's Al-Iraqiya Alliance.
Maliki's team also emerged victorious in two provinces to the south, the United Press International reported on Saturday.
Initial results since Thursday have put the Rule of Law in the lead in the predominantly-Shia southern provinces of Najaf, Babil, Karbala and Muthanna, AFP reported.
More than 6,200 candidates from six major coalitions and several other tribal and minority groups contested the parliamentary elections on March 7, despite the prospects of violence and fear of subversion on the part of the loyalists to Baath — the outlawed party of the former Iraqi dictator Saddam Hussein.
The event kicked off following the disqualification of suspected Baath sympathizers. The elections day also saw more than 30 people killed in violent attacks.
Abbas al-Bayati, a senior member of Maliki's coalition was, meanwhile, quoted by AFP as saying that the Rule of Law had formed a committee to begin negotiating with rival blocs to hammer out a government. "The committee met with representatives of four political entities that made progress in the elections," he said.
This is while, Jamal al-Battikh from Allawi's side is, recently told US-funded Radio Sawa that Al-Iraqiya might be deserted by a number of its members after they secure parliamentary seats.