Europe
Man found fatally stabbed on central London bus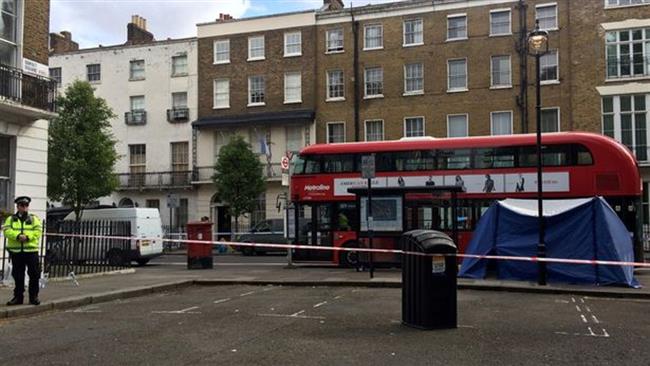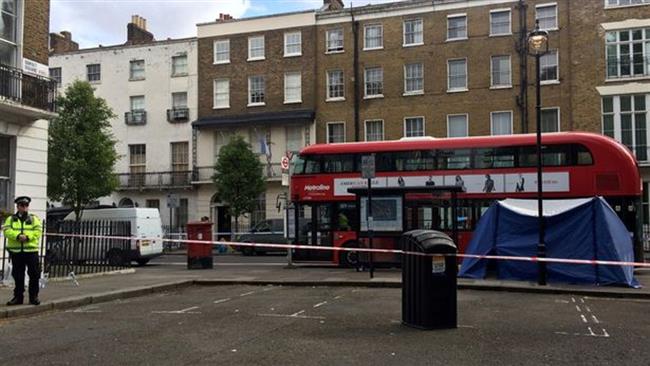 The British Metropolitan Police have found a man fatally stabbed on a bus in central London, the fifth such incident happening in the capital in a week.
Police sources said the 48-year-old victim had been found near Dorset Square in Marylebone district in the early hours of Friday morning. Paramedics and forensic officers arrived at the scene for treatment but the man was declared dead.
"Detectives are still at the location and inquiries are under way into the circumstances of when and where the stabbing took place," a Met police spokesperson said. "The Homicide and Major Crime Command has been informed. Next of kin have not yet been informed."
Sources noted that no arrests had been made and the identity of the victim would be revealed after postmortem investigations were conducted.
This is the latest in a series of fatal stabbings in the capital.
Earlier this week, three people including a 17-year-old boy were knifed to death in London and a 24-year-old man was fatally stabbed on Tuesday.
This comes as recent figures released by security forces in Britain show a 13 to 14-percent increase in gun and knife crime in 2016.
"The trend, which had been declining for many years but has now begun to climb more sharply, is a key priority for the police service," said Bill Skelly, of the National Police Chiefs' Council.
Met Assistant Commissioner Martin Hewitt pinned some of the blame for rise in gun and knife crime in London on cuts to funding and the need among youngsters to carry a knife for self-protection.
The Friday stabbing occurred just a day after British police arrested a 27-year-old man carrying knives in a bag near the UK Parliament in London.
"The man, aged in his late twenties, was arrested on suspicion of possession of an offensive weapon and on suspicion of the commission, preparation and instigation of acts of terrorism. Knives have been recovered from him," a Scotland Yard statement said. "He is being detained under the Terrorism Act and is in custody in a south London police station."
Last month, five people were killed and 49 others were injured after an assailant plowed a car into pedestrians and stabbed a police officer near Parliament, an incident that has been declared a terrorist incident. The attacker was also shot dead by the police.