Syria
Manbij Military Council Planning to Hand Over Key Town to Syrian Army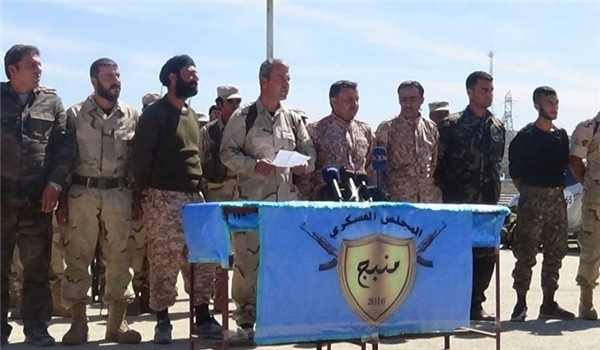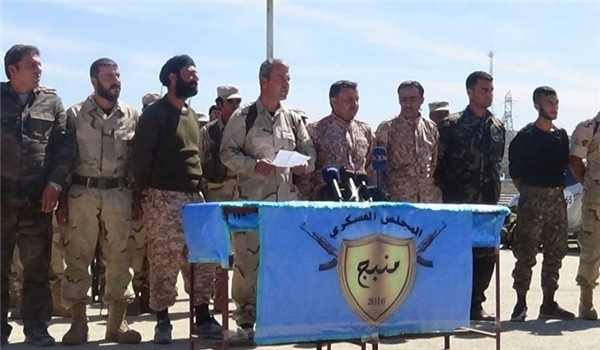 A Manbij Military Council commander disclosed that the council and the Democratic Civil Management running the region intend to hand over Manbij to the Syrian Army forces.
The Arabic-language al-Watan daily quoted the commander as disclosing that the military council and the civil management would never concede to Turkey's reign over the town, underlining that Ankara's presence and control over the town is a flagrant case of occupation.
It further said that talks are underway between Damascus representatives and the Manbij military council to pave the ground for handing over the town to the Syrian Army forces.
The daily went on to say that residents in and even villager on the countryside of Manbij are urging deployment of Syrian army troops in the town.
Al-Watan further said that Moscow will soon resume talks with Turkey to persuade them to take note of people's call and end presence in Manbij.
The Kurdish-language Rudaw news website quoted Spokesperson for the Syrian Democratic Forces (SDF) Ilham Ahmad as saying on Wednesday that the Council plans to establish offices in Damascus, Lattakia, Homs and Hama, describing it as an effort to find a democratic solution to the crisis in Syria.
He made the remarks at the end of the third round of the Council's conference in the town of al-Tabaqa in Raqqa province in attendance of the Kurdish figures.
Ahmad said that the Council had invited a number of Syrian dissidents living in Turkey to participate in the conference but they didn't show up because of Ankara's opposition.