Middle East
Syria
Many Terrorists Killed and Wounded in Aleppo and Homs, Aleppo's Bab al-Hadid under Syria army control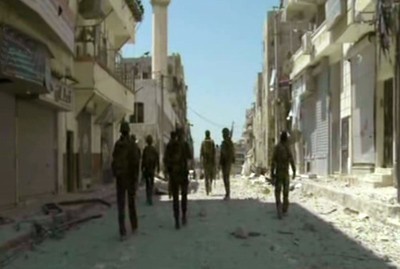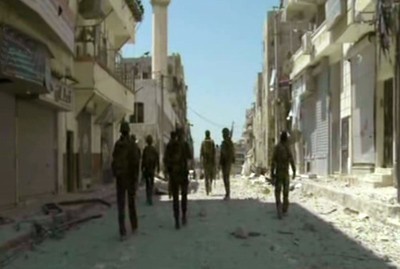 The authorities on Saturday pursued an armed terrorist group in al-Fayd neighborhood in Aleppo city inflicting heavy losses upon its members.
A source in the province told SANA reporter that the authorities killed and wounded many terrorists, arresting those who fled to al-Jamiliyeh neighborhood and seizing their car.
The authorities confronted terrorists who attacked law-enforcement forces in al-Khaldiyeh neighborhood killing and wounding many of them.
In the same context, the authorities chased an armed terrorist group in Kafr Hamra town in the countryside of Aleppo.
A source in the province said that the authorities eliminated all terrorists and seized fake passports, laptops, a printer used to forge passports and anesthetic sprays.
Terrorists Killed, Two Vehicles Equipped with Dushka Machineguns Destroyed in Homs
In Homs, the authorities clashed with terrorists driving two vehicles equipped with Dushka machineguns as they tried to attack the law-enforcement forces in al-Ghasaniyeh town in al-Qseir countryside.
SANA reporter quoted a source in the province as saying that the two cars were destroyed and the terrorists inside were killed.