Syria
MAP: ISIL's reign in central Syria is coming to an end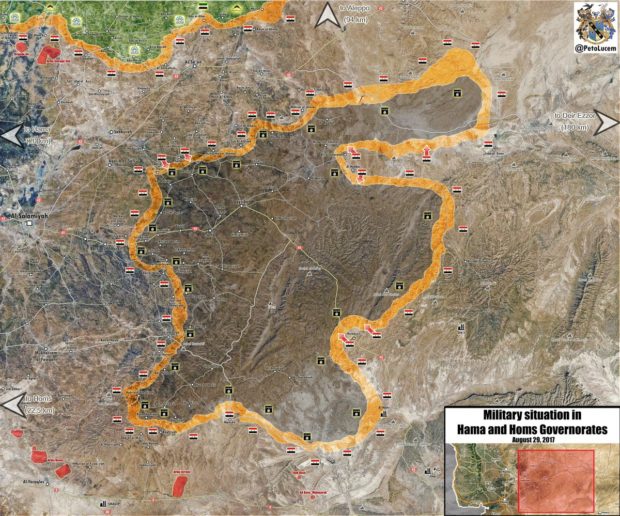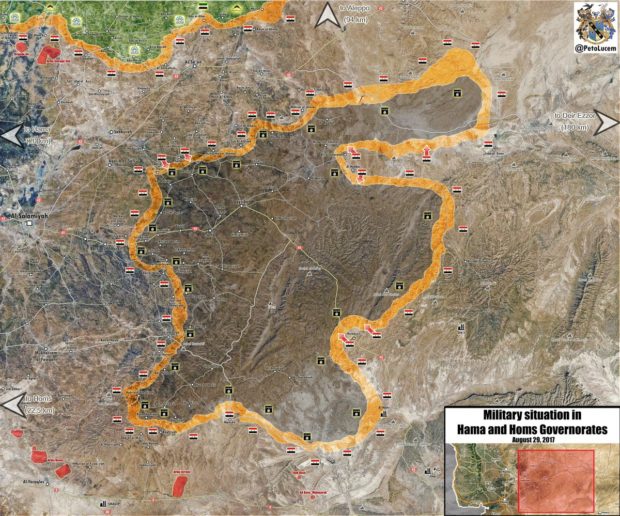 The Islamic State's presence in central Syria continues to get smaller each day, as forces loyal to the Syrian government steadily advance through several kilometers of rugged terrain.
Backed by powerful airstrikes from their Russian counterparts, the Syrian Arab Army (SAA) and the National Defense Forces (NDF) have plowed through the heart of the Islamic State's 'caliphate,' liberating several important areas that were once untouchable for the military.
With the terrorist group's stronghold at 'Uqayrbat nearly encircled, the Syrian Arab Army looks to tighten the siege on the eastern pocket of the Hama Governorate.
However, the battle for 'Uqayrbat might not be very long, as the government forces have reportedly opened a corridor west of the town in order to encourage the terrorist group to retreat before the siege begins.