Syria
MAP: Latest field update from East Ghouta battle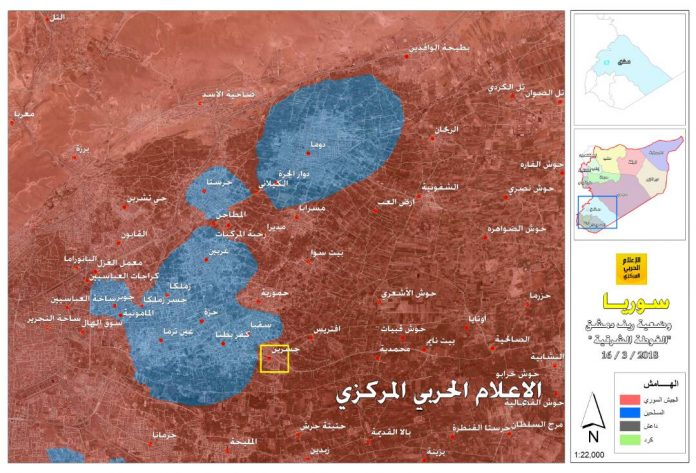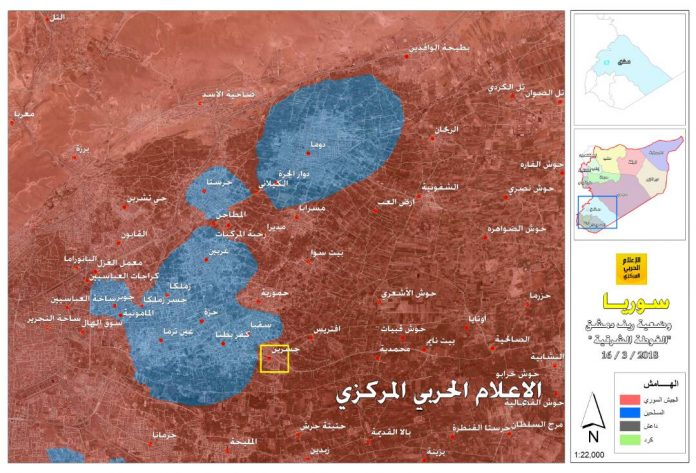 The Syrian Arab Army (SAA) resumed their offensive in the East Ghouta region on Friday morning, targeting the last militant positions inside the town of Jisreen.
Backed by heavy airstrikes, the Syrian Arab Army was able to overpower the militants inside of Jisreen, forcing them to ultimately retreat in order to avoid being overrun by the swarming government troops.
With Jisreen and Al-Hamouriyah now captured, the Syrian Arab Army is poised to clear the remaining suburbs in the East Ghouta region's southern pocket.
However, this will be no easy task, as the Syrian Army has repeatedly attempted to capture the suburbs of 'Ayn Tarma and Jobar from the militants of Faylaq Al-Rahman and Hay'at Tahrir Al-Sham.
While the Syrian Army does possess the superior manpower and weaponry in the East Ghouta, they are still vulnerable to surprise attacks from the militants, as they control a vast and complex network of tunnels under Jobar and 'Ayn Tarma.
Source: AMN