Syria
MAP: Syrian Army on verge of kicking ISIS out of Aleppo province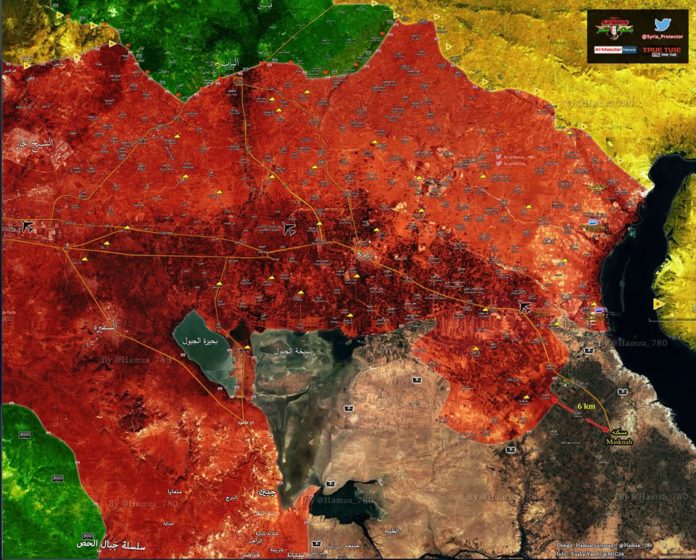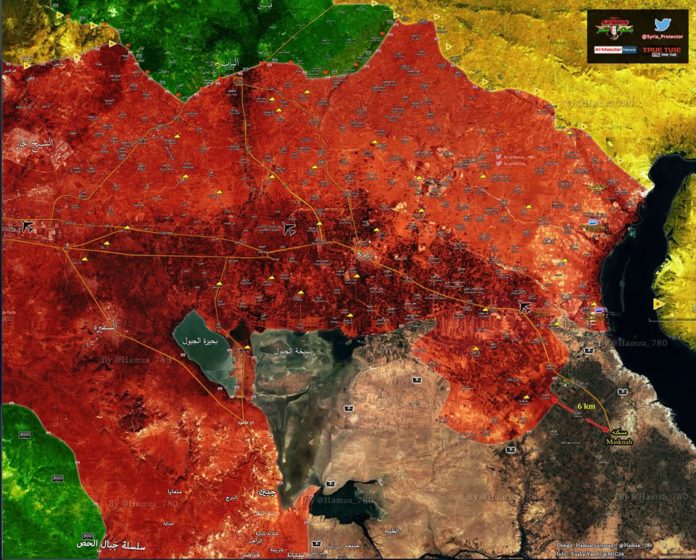 Soon after the capture of the strategic Jirah Airbase in Aleppo's eastern countryside, the Syrian Arab Army's elite Tiger Forces would proceed to capture dozens of villages and hilltops from the wavering ISIS terrorists of the so-called Wilayat Halab.
In the past few hours, the Tiger Forces captured the Al-Ajouziyah area that is comprised of the "Second Farm", Mazran, Kinnawiyah, Rasm al-Hamam al-Gharbi, Mahsneh, and Al-Jamiliyah villages. The most recent advances place the Syrian Armed Forces at less than 6 km from ISIS's largest Aleppo stronghold of Maskanah located on the fringes of Raqqa's provincial boundaries.
Violent clashes persist as units from the Syrian Army assault the Maskanah Sugar Factory. The Tiger Forces are using their infamous tactic of probing the enemy on several axes to locate a weak spot in their defenses before unleashing the blunt of their mechanized force on the weak spot seizing multiple villages without compromising any one real target.
Once Maskanah is captured by the SAA in the coming few days, ISIS will likely abandon the entirety of its areas in Aleppo province west of Maskana and east of the Khanasser-Aleppo Highway due to the lack of any viable line of defense past Maskanah.
The terrorist group finds itself overstretched and overpowered against its formidable SAA foe as the latter opens several front lines spanning hundreds of kilometers in the eastern part of the country. The so-called Islamic State is currently battling the Syrian Army in east Aleppo, near Ithriya, in east Hama, east Homs, eastern Qalamoun, and eastern Damascus.
Meanwhile, the US-backed Syrian Democratic Forces continue to choke the extremist group's self-proclaimed capital of Raqqa on multiple axes as they look forward to taking the battle to the heart of the city in the very near future. Increasingly evident, ISIS's days are numbered in Iraq and Syria.