Syria
Map: Syrian forces reclaims another East Ghouta town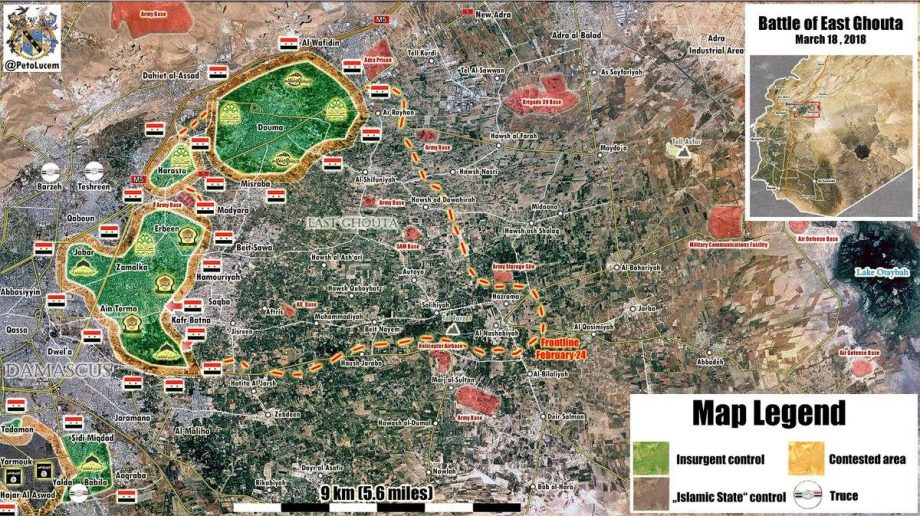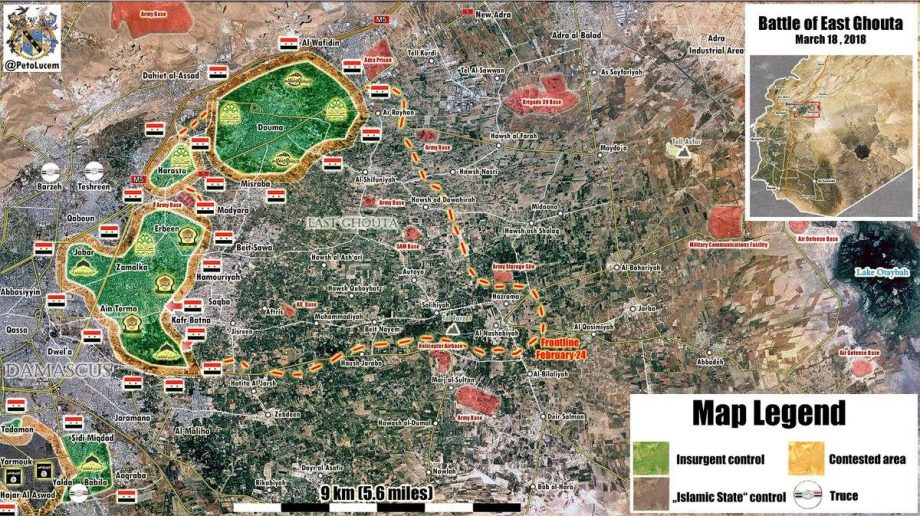 More towns in the increasingly-diminishing East Ghouta enclave fall to the Syrian Army amid massive jihadi collapse.
Kafr Batna; an Eastern Ghouta town which, until hours ago, was a key heartland for Islamist militants has just been entirely liberated by the Syrian Army troops.
A military source said that the Syrian forces were momentarily hindered by rebel snipers.
"We managed to deal with the snipers. Sporadic skirmishes broke out at the western outskirts before the whole town is fully secured", the source said.
Earlier today, the government forces hoisted the Syrian flag above the town of Saqba.
The recent remarkable advance sees the Syrian Army in control of 80% of the insurgent-controlled enclave since the wide-scale offensive was launched more than a month ago.
Source: AMN