Syria
Map update: Syrian Army crosses Euphrates River into ISIS-held eastern Deir Ezzor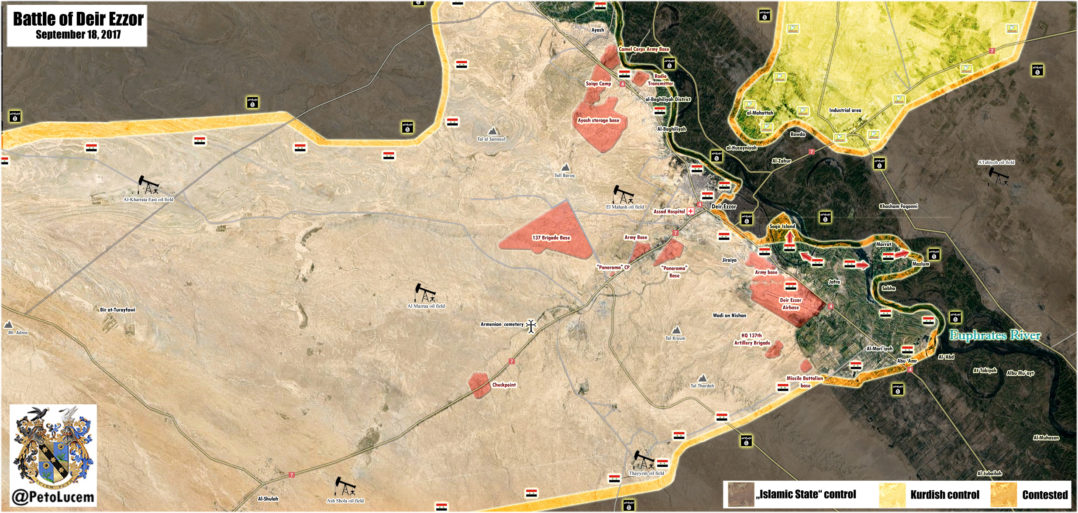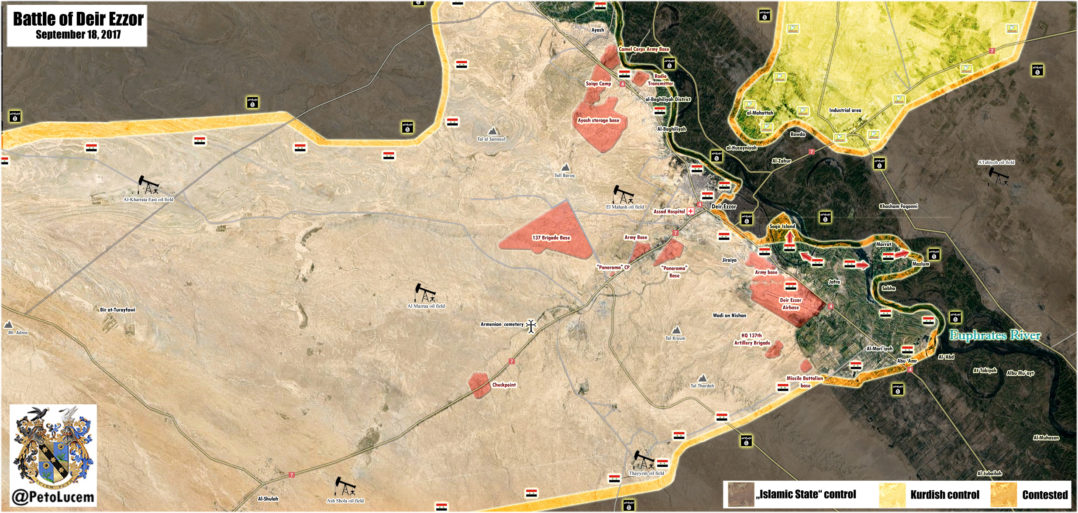 For the first time in over five years, the Syrian Arab Army (SAA) has landed on the eastern bank of the Euphrates River in Deir Ezzor after completely decimating ISIS forces over the past few months.
Exploring a weak point in the Islamic State's defensive line on Monday, the SAA used modified Russian-manufactured vehicles to establish a beachhead southeast of the city.
Subsequently, elite SAA assault units reportedly overran the villages of Marrat and Mazlum where engineers are working on entrenching positions to deter a looming ISIS counter-offensive from driving government forces back into the sea.
Meanwhile, fierce clashes continue on the contested Sakr Island while jihadist insurgents suddenly face being trapped inside ISIS-held suburbs of the provincial capital.
Long term, Suheil Al-Hassan and Issam Zahreddine – the two leading SAA commanders in Deir Ezzor – hope to strike further eastwards and retake the border with Iraq.
This military endavour would also cutoff the US-backed Syrian Democratic Forces (SDF) from land-grabbing further ISIS territory in the governorate.