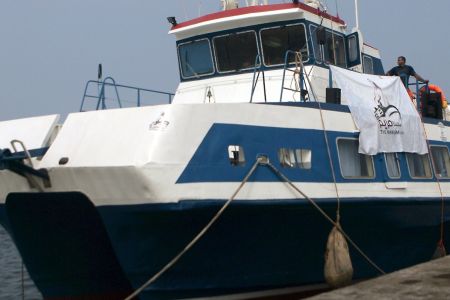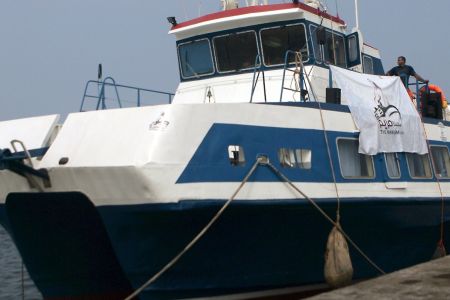 All-female vessel Mariam, which was to take aid to the Israel-blockaded Gaza, remains committed to the mission though non-cooperation has delayed its departure.
"The trip has not been cancelled but delayed," one of the organizers, Samar al-Hajj, was quoted by AFP as saying.
The group of more than 50 women was to set sail for the Gaza Strip from Lebanon on Sunday, laden with relief supplies for the impoverished coastal sliver, which has endured more than three years of an all-out Tel-Aviv imposed blockade.
It was, however, denied permission to berth at Cyprus coast.
Yasser Kashlak, another of the organizers, said the rejection had followed Tel Aviv's pressure.
The initiators are currently trying to find Greek and Turkish mid-route stops.
The humanitarian campaigners are to make the visit despite Israeli threats of confronting Gaza-bound relief missions.
Israeli Defense Minister Ehud Barak has called the move an "unnecessary provocation," urging US Secretary of State Hilary Clinton, US National Security Adviser James Jones, and French Foreign Minister Bernard Kouchner to stop the ship from setting sail.
The developments come amid continued international condemnation of Israel's May 31 attack on the Turkish-backed Freedom Flotilla aid convoy, which had likewise aimed to break the blockade.
The assault in international waters killed nine Turkish activists.