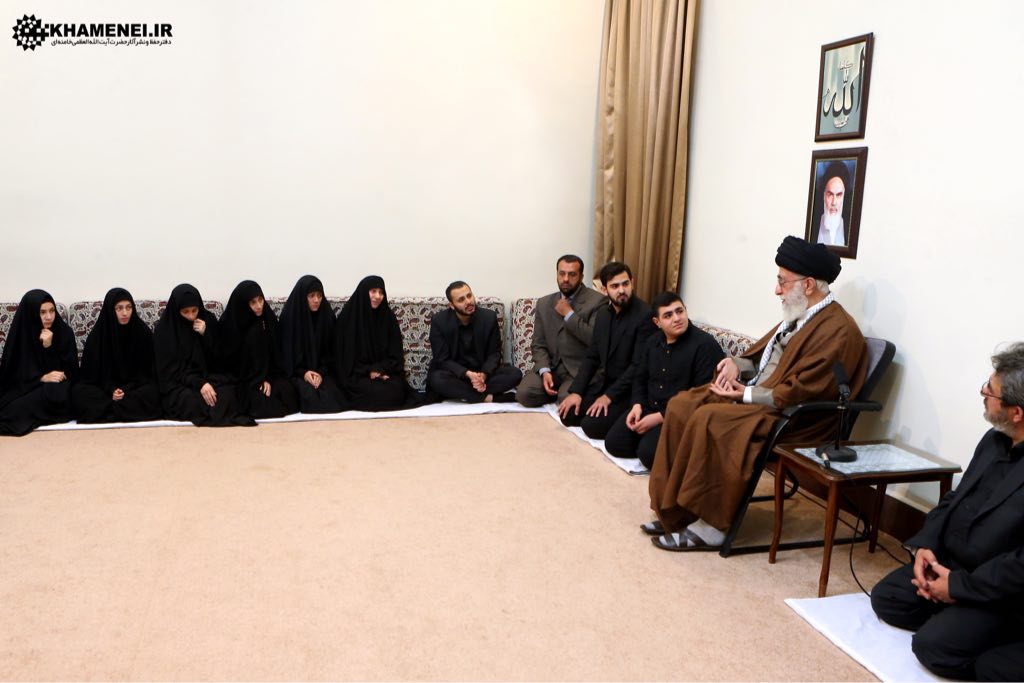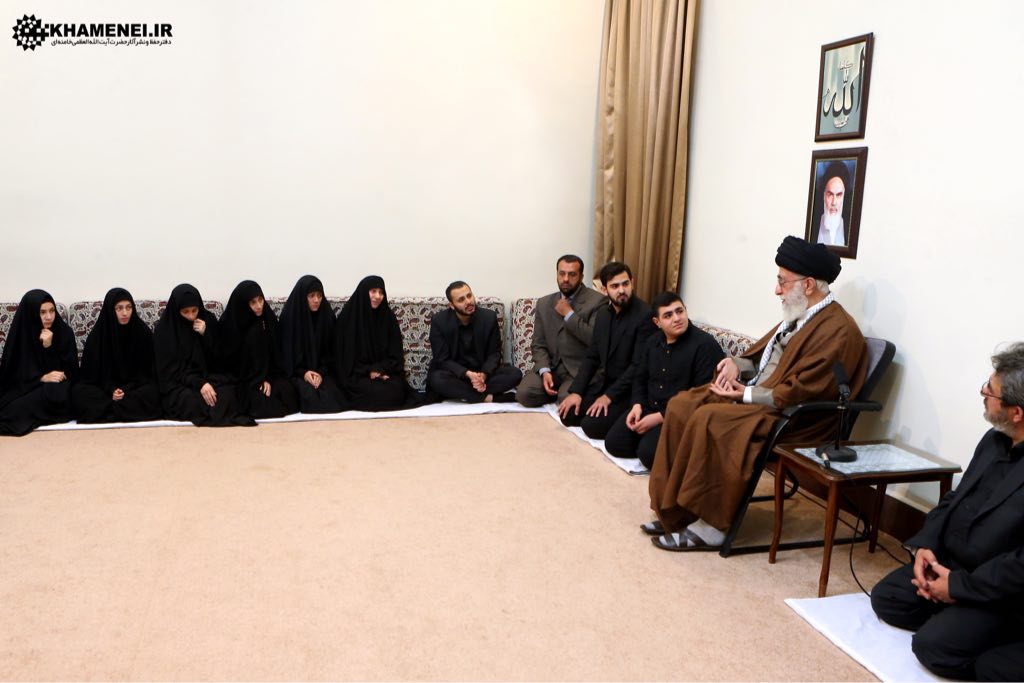 Family of Hezbollah senior military commander, martyr Mustafa Badreddine, met on Thursday with the leader of the Islamic Revolution Imam Sayyed Ali Khamenei.
Imam Khamenei praised the bravery and nobility of martyr Badreddine, saying that he learned a lot about his firm character and hoped that Holy God would reward him with the highest ranks.
The leader also called on his guests to be proud of being the family of Sayyed Badreddine, Hajj Imad Moughniyeh as well as his son and all the martyrs.
Imam Khameni noted that Hezbollah turned Lebanon to be a typical land of faith and jihad.