Palestine
Martyr Soleimani's Daughter: Intifada Only Way to Free Palestine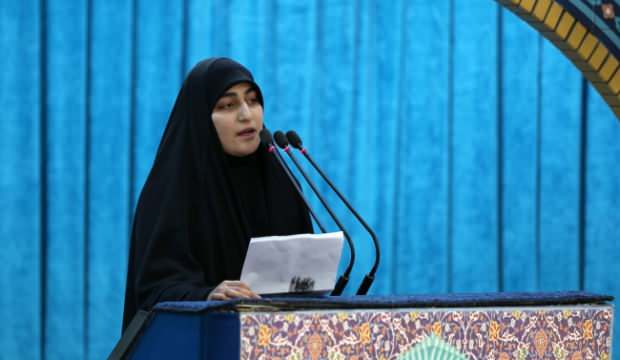 Daughter of Iranian anti-terror Commander Lieutenant General Qassem Soleimani dismissed talks to resolve the Palestinians' problems, stressing that Intifada and resistance is the only way to free Palestine from the Israeli occupation.
"In my opinion, two solutions exist for the Palestinian people; one is the intifada and resistance against the Israeli oppression, and thanks God, we see that people continue to stand strong against this oppression and do not remain silent in the face of this oppression and what is happening in their country," Zeinab Soleimani told the Arabic-language al-Mayadeen news channel on Friday on the occasion of the International Quds Day.
She added that in addition to Intifada, the Palestinian people also need support from other countries, noting, "Human rights organizations, international organizations and other countries should not be silent in the face of this oppression and they should support the Palestinian people."
Zeinab Soleimani also rejected talks and making concessions to the Zionist regime as a way to resolve the Palestinian issue, saying that Palestine would have been freed by now if talks had produced any impact.
The International Quds Day is an annual event opposing Israel's occupation of Beitul-Muqaddas. Anti-Zionist rallies and demonstrations are held on the last Friday of Ramadan in Muslim and Arab countries around the world, specially in Iran, as well as a large number of non-Muslim states.
The International Quds Day was started by the late Founder of the Islamic Republic, Imam Khomeini, in 1979 as a way of expressing solidarity with the Palestinians and underscoring importance of the holy Quds to Muslims.