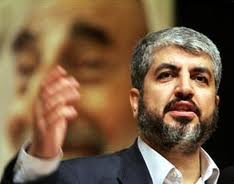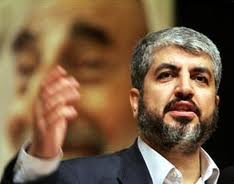 For the first time in 45 years, Hamas's leader Khaled Mashaal will step onto Palestinian land on Friday for a "victory rally" in the Gaza Strip, displaying his newfound confidence after last month's victory on "Israel".
Mashaal, who has not visited the Palestinian Territories since leaving the West Bank at age 11. He will stay for a little more than 48 hours in the coastal enclave, which Hamas has ruled since a 2007 war. Hamas politburo members Mousa Abu Marzouq, Izzat al-Rishq, and Saleh al-Arouri are joining the delegation.
This comes as Hamas plans an open-air rally on Saturday to promote last month's victory against "Israel", and at the same time commemorate the 25th anniversary of the group's founding.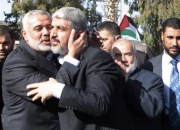 "There is a new mood that allows us to achieve reconciliation," Mashaal told Reuters in an interview last Friday from Qatar.
That is being seen as an overture to other factions and a hint of a new willingness to seek reconciliation with Palestinian President Mahmoud Abbas, who controls the West Bank.
Workers have festooned Gaza with the green flag of Hamas ahead of Mashaal's arrival via neighboring Egypt. A large stage has been set up in the strip's main city, complete with a huge model of the homemade M75 rocket, which was fired at both Tel Aviv and al-Quds in last month's aggression.
Gaza, which is still cut off from the outside world by an "Israeli" land and sea blockade, has been breaking out of its isolation, with recent high level delegations from Qatar, Turkey, Egypt and the Arab League.
"There is a new Arab presence, there is a different kind of support," Mashaal said last week.
It is worth mentioning that the Hamas leader survived an "Israeli" assassination attempt in Jordan in 1997. Hamas denied seeking guarantees that he would not be targeted in Gaza and senior official Salah al-Bardawil said the group's security forces would protect him.