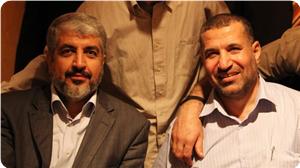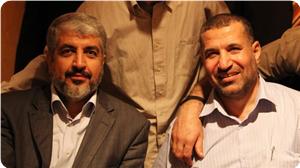 Head of Hamas's political bureau Khaled Mashaal on Thursday mourned the martyrdom of commander of Al-Qassam Brigades Ahmed Jabari and praised him as one of the great men of the Muslim nation.
"Anyone who met this man (Ahmed Jabari) got the feeling that he was a hero, lived as a hero and died as a hero. He was an intelligent shrewd man, unperturbed, strong, determined, and not weakened by the long years he had spent in Israeli jails. He offered his soul and effort for the sake of Palestine," Mashaal stated in a speech during the conference of the Sudanese Islamic Movement in Khartoum.
"Jabari died as a martyr and was buried in the earth as a dignified and respectable man, but you, 'the Zionists' will leave our land by the will of Allah," he added.
He stressed that the time of the Zionist orgy and arrogance had expired forever after the emergence of the Arab Spring era, and urged the Muslim and Arab leaders to discard the black page of the past and stand up in the face of the Zionist project in the land of Palestine.
The Hamas leader also derided the Israeli regime's talk about its ability to deter the Palestinian people by saying, "you, Israel, are not a natural part of the region…You are an occupation entity and any occupation can never deter the free peoples."