Europe
Human Rights
Mass arrests from barbaric British Police during London Olympics opening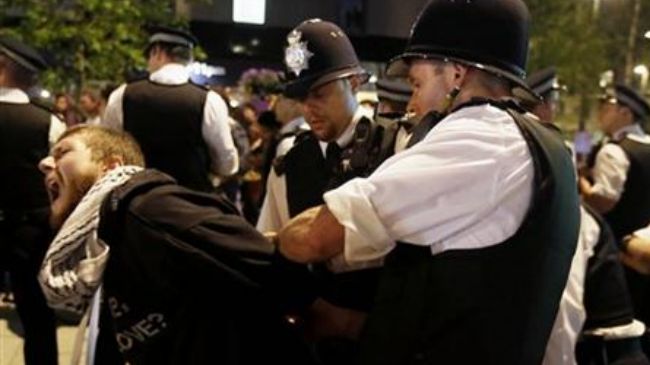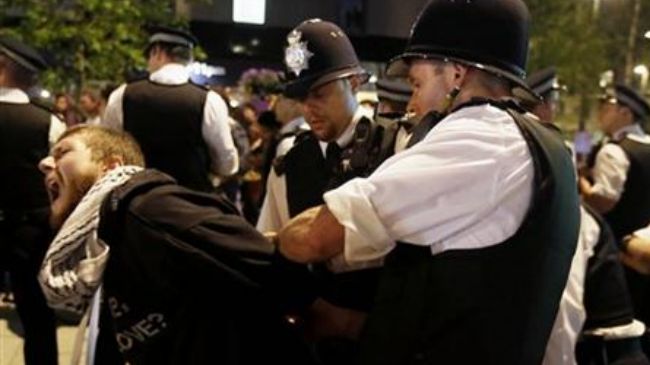 British police have conducted mass arrests in London during a protest staged by cyclists as London held the opening ceremony of the 2012 Olympics.
Media reports said over 100 people were arrested as the British police used pepper spray and kettling tactics against two groups of protesters near the Olympic Park.
The protesters were arrested on suspicion of breaching protest conditions and causing a public nuisance.
Video footage uploaded to YouTube by activists showed British police officers assaulting and pepper-spraying a disabled man on a tricycle. The disabled man was also arrested.
The arrested cyclists were identified as members of an activist cycling club who hold a cycling event called "Critical Mass" on the last Friday of every month. The event is held all around the world and activists travel as a group on bikes through city.
"A number of people in breach of regulations imposed on a monthly cycling event have been arrested", said a spokesperson for Scotland Yard.
The British police also disrupted the peaceful protests by blocking the cyclists from proceeding.
Scotland Yard said some of the arrested protesters were in police stations and some have been bailed. However, the British police refused to give any details.