Syria
Mass executions by Syrian(?) militants a war crime: UN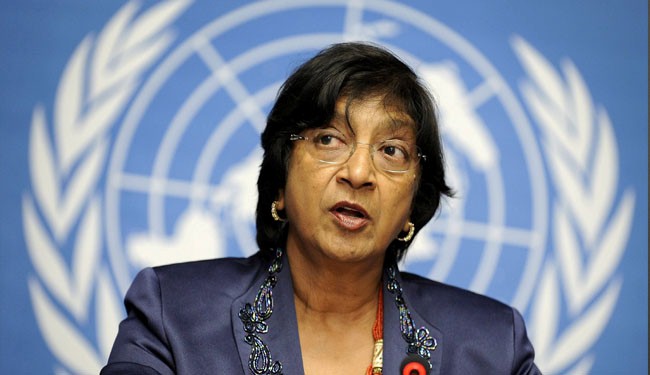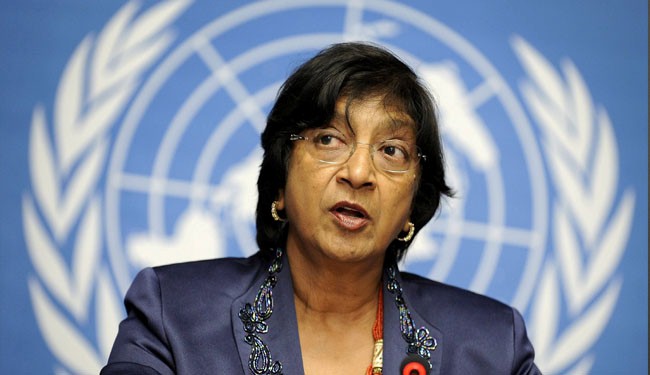 The U.N. human rights office says that a "soaring" number of executions in northern Syria could amount to war crimes.
In a statement, U.N. High Commissioner for Human Rights Navi Pillay warned foreign backed militant groups that such executions violate international humanitarian law.
Pillay said Thursday that over the past two weeks her office has received reports of "a succession of mass executions of civilians and fighters who were no longer participating in hostilities in Aleppo, Idlib and Raqqa by hardline Takfiri groups in Syria, in particular by the" al-Qaida linked Islamic State of Iraq and Syria.
Pillays says exact numbers are hard to verify but that "many civilians and fighters in the custody of extremist militant groups have been executed since the beginning of this year."
Foreign-backed militants have been fighting each other for the control over different areas in the country during the past months.
Reports say more than 1,000 foreign-backed militants have been killed in clashes in Syria over the past few weeks.
The ISIL has been battling a coalition of foreign-backed militants in areas across northern Syria.
According to a study by British defense consultancy, IHS Jane's, published in the Daily Telegraph, some 100,000 militants are currently operating in Syria.