Palestine
Human Rights
Middle East
Resistance Axix
Mass funeral for slain Palestinian as West Bank situation nears 'boiling point'
Palestinians have held a funeral procession for a 57-year-old man who died of tear gas inhalation during an Israeli raid on a refugee camp north of the city of al-Quds.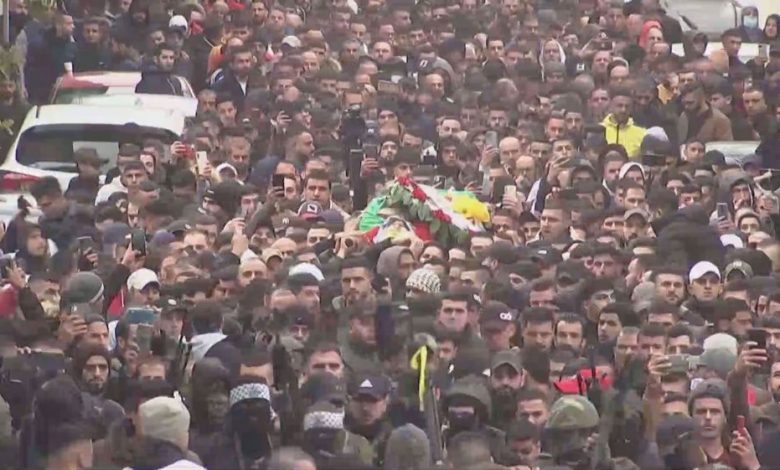 The victim, identified as Fahmi Hamad, was one of the three Palestinians hospitalized after the Israeli forces stormed the Qalandiya camp on Monday.
Local medical sources said the Israeli soldiers fired a barrage of gas bombs and rubber-coated steel bullets at Palestinians, who protested the raid, as well as a clinic run by the UN Relief and Works Agency for Palestine Refugees (UNRWA).
The occupation forces, they added, also ransacked several Palestinian houses and shops.
Hamad suffered from severe effects of tear gas inhalation while inside the UNRWA clinic and was rushed to a hospital in the occupied West Bank city Ramallah, but he succumbed to his wounds, according to the medical sources.
One of Hamad's relatives said the man had chronic health issues, such as kidney failure and diabetes, and constantly visited the clinic for medical treatment.
Israeli forces frequently storm Palestinian neighborhoods in the occupied territories. They often use live fire and tear gas to crack down on any act of protest against their presence.
The atrocities committed by the Tel Aviv regime have resulted in many Palestinian deaths and injuries.
'West Bank situation nearing boiling point'
In a separate development on Monday, an Israeli research institute and think tank affiliated with Tel Aviv University presented its annual assessment to the regime's president.
The Institute for National Security Studies (INSS) warned that the absence of a solution to the Israeli-Palestinian conflict "poses a serious threat" to Tel Aviv's status on the international stage.
"The security situation in the West Bank is nearing a boiling point due to the weakness of the Palestinian Authority in the face of united opposition from various factions and street gangs," it said.
"Internationally, there is growing criticism of Israel, which in fact works to thwart the chances of implementing" the so-called two-state solution and "intensifies the danger of legal moves against Israel and its definition as an apartheid state."
The INSS also asserted that in the besieged Gaza Strip, "Israel currently faces the same complex and long-lasting dilemma: the need for an urgent response to the humanitarian situation, while avoiding security escalation."