Syria
Mass Grave, a relic of "Free Army" in al-Qusair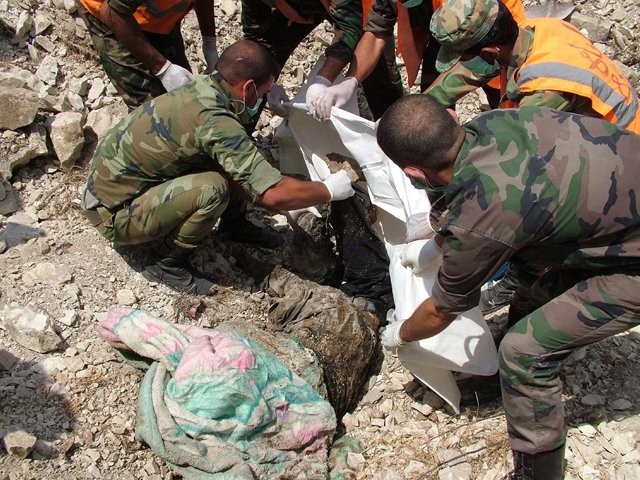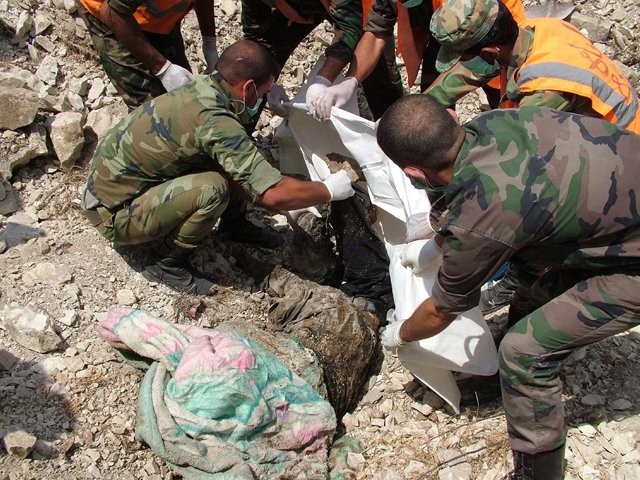 Syrian Arab Army has discovered a mass grave of martyrs who were killed at the hands of "Free Army" militia in previously, when they were in al-Qusair.
Al-Watan Syrian newspaper mentioned that "Security authorities and army members have found a mass grave in the area of "Tal al-Dawthar" in the countryside of al-Qusair city of Homs province".
Military sources said that "30 bodies of Syrian citizens were discovered, including women, children and militaries, a number of them were identified. They were martyred following terrorist attacks by gunmen in a former time before army units could retake al-Qusair countryside".