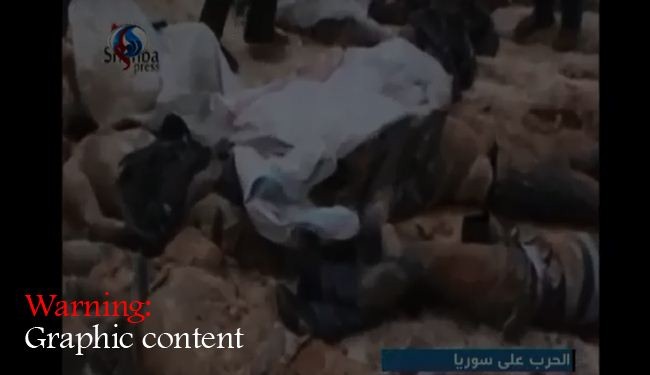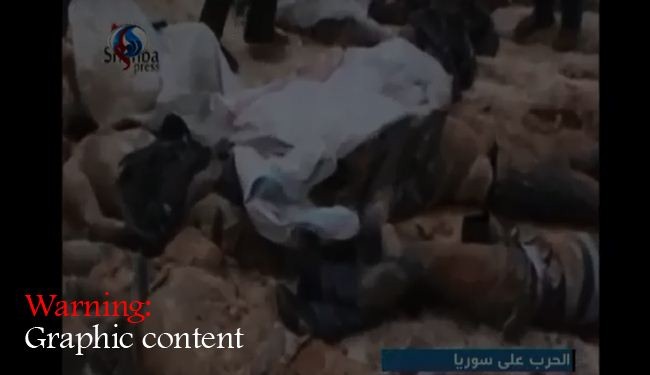 A mass grave with 15 bodies have been found by the Syrian army in the northwestern province of Aleppo, which has been one of the main bases of al-Qaeda-linked and Saudi-backed groups.
According to Al-Alam reporter in Syria, the mass grave was found in Qabtan al-Jebel village near Aleppo where 15 bodies were buried together.
The locals said militants from al-Qaeda's Islamic State of Iraq and Levant had earlier attacked the region and these people were probably killed by them.
Aleppo is considered to be the main base for Saudi-backed militants who have been occupying some parts of the province for more than a year.
Army improvements have been slow in this part of the country as there are many villages and towns with their residents being used as human shield by militant groups.
The war in Syria started in March 2011, when pro-reform protests turned into a massive insurgency following the intervention of Western and regional states.
More than 130,000 people have been killed and millions displaced in the turmoil.