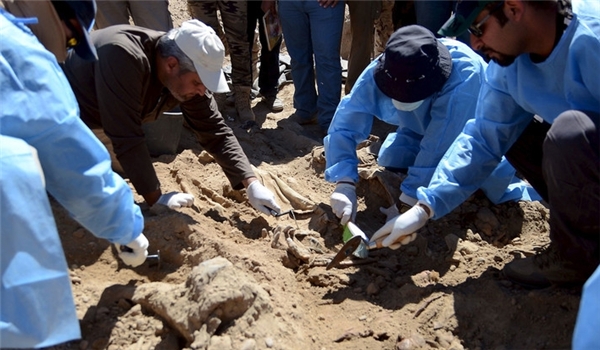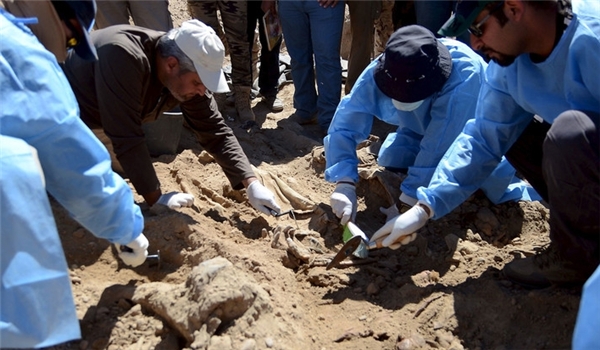 A mass-grave of the Syrian army forces who were killed in 2013 by the Turkey-backed terrorists was found in Raqqa.
The Arabic-language website of Sputnik news agency quoted a military source in the town of al-Tabaqah in Western Raqqa as saying that a mass-grave containing the Syrian army soldiers was discovered in the village of Sharidah al-Qarbiyah.
He added that 7 corpses have been taken out of the mass-grave so far, noting that they were slain by the so-called Free Syrian Army (FSA) terrorists in 2013.
Meantime, a medical source said that based on preliminary tests, the Syrian soldiers had gone under torture before being killed.