Iraq
Middle East
Mass graves with 320 bodies discovered near Iraq's northern city of Mosul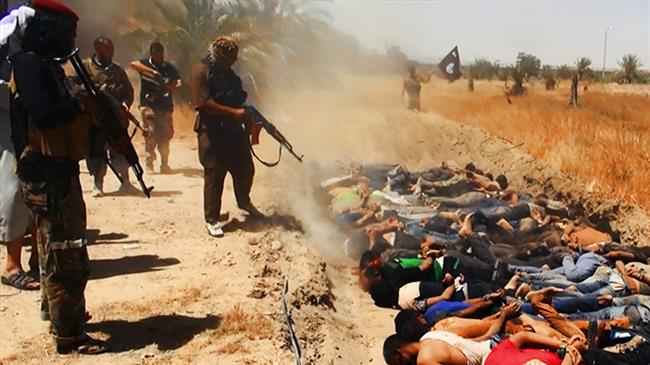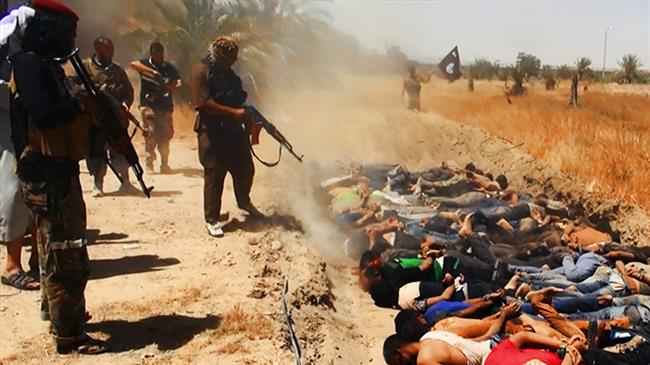 Five mass graves containing the remains of some 320 people believed to have been killed by the ISIL Takfiri terrorists have been found in the northern part of Iraq.
Residents of areas on the southern and western edges of Iraqi city of Mosul, currently controlled by ISIL, discovered the graves that also included the bodies of children, the witnesses said on Wednesday.
They added that some body parts in the graves are deemed to belong to members of Iraq's Izadi Kurds.
Last month, Kurdish Peshmerga forces discovered nine mass graves containing the bodies of Izadi victims in the northwestern town of Sinjar.
ISIL started its campaign of terror in Iraq in early June 2014. The heavily-armed militants took control of Mosul before sweeping through parts of the country's Sunni Arab heartland.
The notorious terror elements have been carrying out horrific acts of violence, including public decapitations, against all Iraqi communities such as Shias, Sunnis, Kurds, and Christians.
Iraqi soldiers and police units, Kurdish forces, Shia militiamen and Sunni tribesmen have recently succeeded in driving ISIL out of some areas in Iraq.