Syria
Mass rally in al-Bardeh in support of national principles and Syrian Army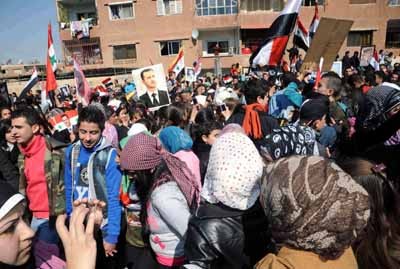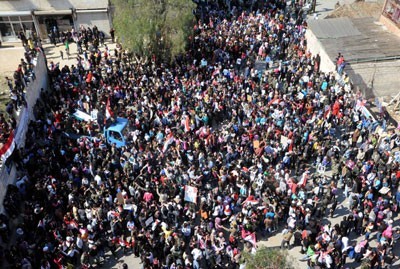 Citizens of al-Bardeh area in Damascus countryside on Monday took to the streets in support of national principles and Syrian Army in its war against terrorism.
The participants, who included the people of al-Bardeh and neighboring areas along with people who were displaced and are currently living in it, carried Syrian flags and pictures of President Bashar al-Assad, vowing to continue rebuilding and to build Syria's future with the hands of its own people, not by those from outside who conspire against it.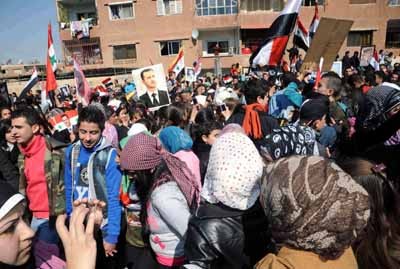 They affirmed the Syrian people's rallying around the army, asserting that the Syrian Arab Republic delegation's to Geneva 2 is the only representative of the Syrian people and that the national standards put forth by this delegation are in the interest of the people.
The participants stressed that a political solution through inter-Syrian dialogue away from foreign interference is the only way out of the crisis, saying that terrorists and their backers will pay for their crimes, calling upon the countries supporting, harboring, arming and funding terrorism to cease their complicity in the shedding of Syrian blood.